I've been patiently waiting for a member of the community (ethaneg9) to make things right. Looks like it isn't going to happen, so I instead will ask for the community's support to ensure he is prevented from A) Causing additional damage and B) Prevented from benefiting from community events until he makes things right.
What happened?
I hosted a fun 12 hour stream filled with fun events and giveaways for the community. I didn't expect or ask for any donations; however, yes, many did support it.
Ethan gave 4 donations totaling $39.48.
Ethan then disputed all of those donations causing a $20 fee on each of them charged to my personal paypal account. ($80 in charges in addition to the $39.48 being subtracted from my account).
I've since asked Ethan to make things right and was told the following: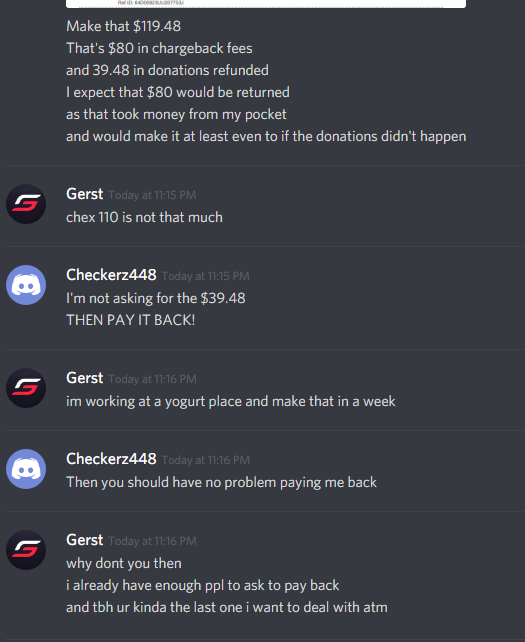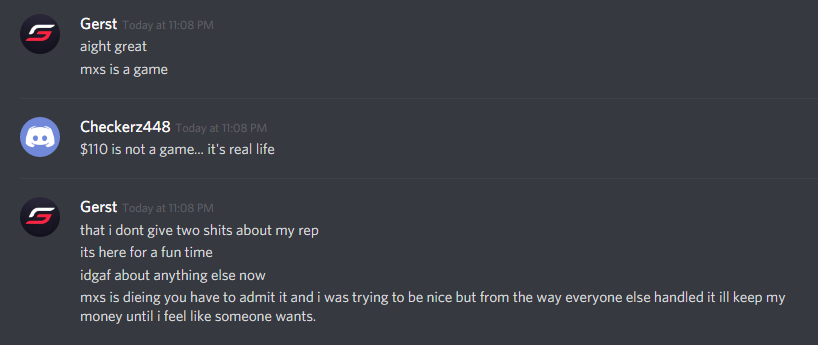 I hope to have the community's support in dealing with this.
I am not the only one who he has done this to. He has cost others as much or more as well.
jlv wrote:.
JLV, I hate to ask you to get involved, but is it too much to ask for a forum ban to be put in place for this as well? i would be happy to privately show you the Paypal screenshots proving this is what happened.
Anyone hosting events, I would prefer:
Ethan Gerst - UID: 25569 be banned from racing your events until he has made it right.