Since we have some decent erode settings for SX finally, I thought I'd release some stuff to allow more creators to start using them.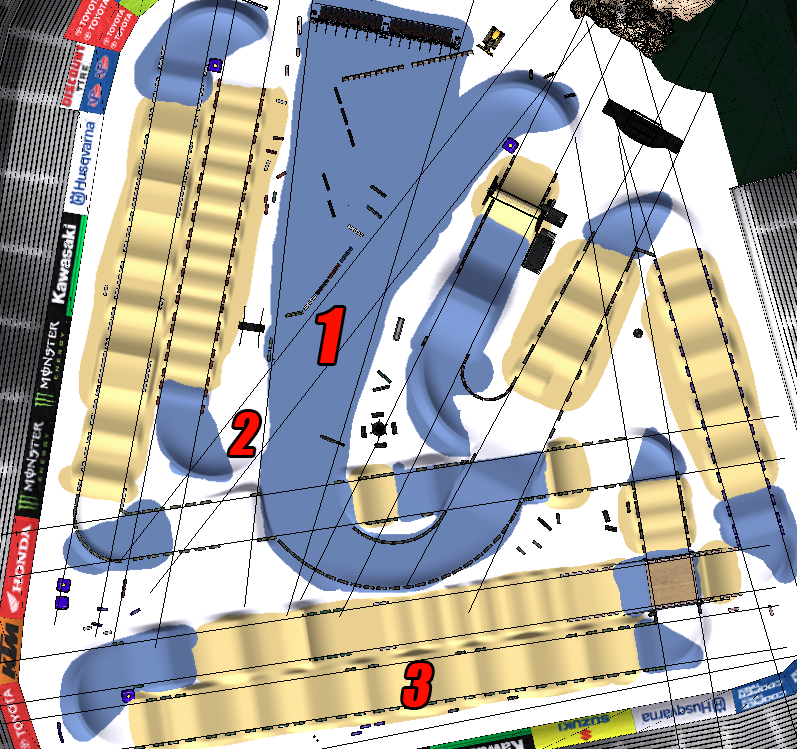 1) Blue setting:
"Into Turns" setting should be painted coming into corners until about 2/3 of the way through the turn. Turns where you want an inside line, you may want to let the INSIDE ONLY to stop being painted closer to entry. This setting allows braking bumps but has less lateral on it to prevent mega ruts entering the turns that force you into a single line. This setting I also use on starts and other straights to avoid chatter ruts especially where you cross the start at a different direction from the actual start. Finally, this setting is used on some bigger jump landings where you don't want "ruts" to form.
"Corner exit" allows ruts that build up and dig down designed for corners. This setting erodes quite fast to develop more lines and should be placed at the last 33% approximately of the corner.
"Jumps" allows ruts that mainly dig down into jump faces and works well in whoops as well.
Painted the same as typical turn, but has different settings for erode.
Sand straight setting:
Painted on sand straights/corner entries (similar to blue corner entry setting, painted for first 2/3 into turn). Warning, this setting will cause bigger braking bumps.