Crushed Dissenter
Posts: 17
Joined: Fri Jan 29, 2016 9:32 pm
Team: Stance
(key removed - jlv) done play fuck all u niggers
Last edited by
jlv
on Tue Feb 20, 2018 2:45 am, edited 1 time in total.
Reason:
Removed key
---
Posts: 122
Joined: Sat Jan 03, 2015 7:54 am
Team: probably somthing
Location: Land of the eternal rain
Contact: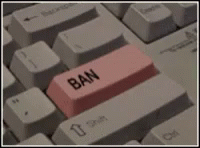 MxVelocity747 wrote:bout to install kidz in yo mouf
jlv wrote:I've banned UID 7309 "Josh133 | LS Racing" for 1 week. It's his first ban which would normally be 1 day, but he's so annoying I upgraded it. Next time will also be a week.
---
Damn bro. You're SOOOOOOOOOOOO COOL
---
Posts: 252
Joined: Fri Dec 16, 2016 6:33 pm
Team: JR Racing Team
Contact:
---
y tho
PM me for some CHEAP ass skins (i need money no more free)
---
---
Who is online
Users browsing this forum: No registered users and 3 guests