This error occurs where there are sharp edges. Ever since then new update with less dots (which is awesome), I've noticed that the editor shows things incorrect the setting from terrain.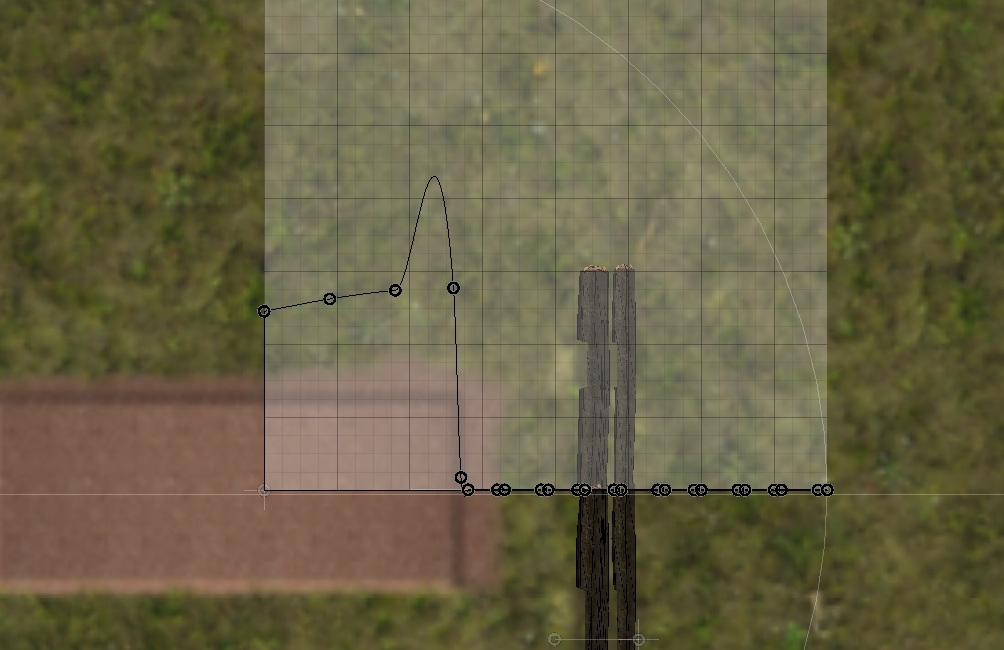 On the track and in the original gradient, between the 3rd and 4th dot from the left, there is the same "nice landing", not a big wall, it's a steep wall up to there, but the it doesn't end where it should end. So here's a nice paint illustration to show it.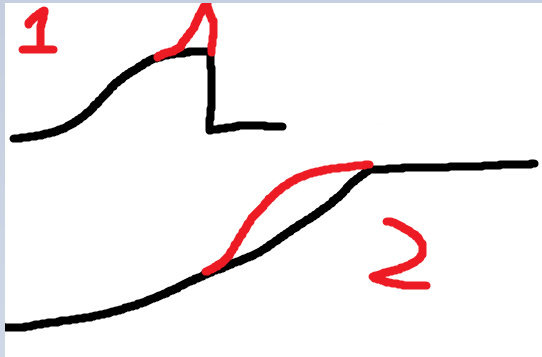 Another thing I've noticed is on normal jumps. I like to make the face 3 dots. The first on normal ground (still to the right of the edge one), to the next on there's a curve for a smooth face, the for the "kick" there's a line to the end of the face, as shown in figure 2 above. However if I use set from terrain on a jump like that (doesn't have to be especially steep), it will add a curve as the red line, so the face becomes less steep and sharp. Kind of frustrating to have to reshape things while using "set from terrain" due the dots messing up.

Anyone else experiencing this?