JLV can you please make a dark/night mode for the forums.
Ex.
---
Posts: 72
Joined: Sat Jun 17, 2017 6:43 pm
Team: ART
Location: Wisconsin
---
---

Ddavis wrote:Alan Nevers "going to get rekt harder" than he just did right now.
---
Posts: 253
Joined: Sun Jun 08, 2014 5:59 pm
Team: Flex Factory Racing
Location: New Jersey
Contact:
+1
dbaum25moto wrote:

MaicoBreako wrote:Plus it has a horn.

That horn is the greatest technological achievement by any manufacturer in the history of offroad motorcycling. My bike is super quiet, allowing me to sneak up behind my friends and scare the shit out of them.
---
Posts: 2599
Joined: Wed Dec 22, 2010 4:52 pm
Team: wat
---
Hi Im Skyqe wrote:https://www.phpbb.com/customise/db/styles/board_styles/dark-17?sk=d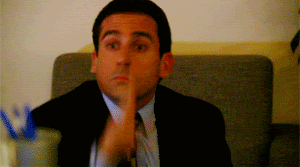 ---
+1
MXSRaces Admin | 2x MXSRaces National Champion | 3rd in AUSSX

---
---
Who is online
Users browsing this forum: No registered users and 1 guest