Posts: 8
Joined: Wed Jul 03, 2013 11:05 pm
---
Posts: 8
Joined: Wed Jul 03, 2013 11:05 pm
---
Posts: 8
Joined: Wed Jul 03, 2013 11:05 pm
---
2018 EMF EU 250SX East Coast Champion
---
Posts: 3603
Joined: Mon Sep 10, 2012 12:15 am
Team: PoGo
Location: Indiana
---
Posts: 122
Joined: Sat Jan 03, 2015 7:54 am
Team: probably somthing
Location: Land of the eternal rain
Contact:
Am curious what you're expecting to happen here? like he was texted you something mean therefore we ban him in game? I'm lost
MxVelocity747 wrote:bout to install kidz in yo mouf
jlv wrote:I've banned UID 7309 "Josh133 | LS Racing" for 1 week. It's his first ban which would normally be 1 day, but he's so annoying I upgraded it. Next time will also be a week.
---
Posts: 1102
Joined: Sat Mar 28, 2015 2:49 am
Team: BPC Team Spotter
Location: Fort Wayne, Indiana
Contact:
mxsrider96 wrote:http://forum.mxsimulator.com/viewtopic.php?f=19&p=767617#p767617
After reading that I feel that EnzoBoutigny should be with a week ban in the emf series.
WBG
---
Couldn't have hurt your feelings that bad, if you "Lol"d
---
Posts: 7290
Joined: Thu Nov 19, 2009 5:52 am
Team: Havoc Racing
Contact:
Send that screen cap to Mike Pompeo and he'll get right on the case.
jlv wrote:There are a lot of really naive people out there.
---
---
10/10 Great Banter
2018-2019 AUSMX 250 National Champion | 3rd in AUSSX

---
11/10 Ban him
---
James_122 wrote:Couldn't have hurt your feelings that bad, if you "Lol"d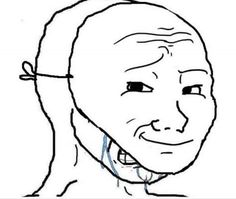 ---
---
---
Who is online
Users browsing this forum: No registered users and 1 guest