So I recently got a new pc, and I went to install sim onto it.
I went to the 1.13 update, downloaded it, went into the setup and it wouldn't let me continue to the next step after selecting a destination. I tried changing the destination folder, it wouldn't even let me select a different folder.
So I thought, maybe if I installed the 1.1 version, and then the 1.13 update it might work. Still the same issue.
Here's some pictures:
Even in the default destination, it will not let me continue the setup.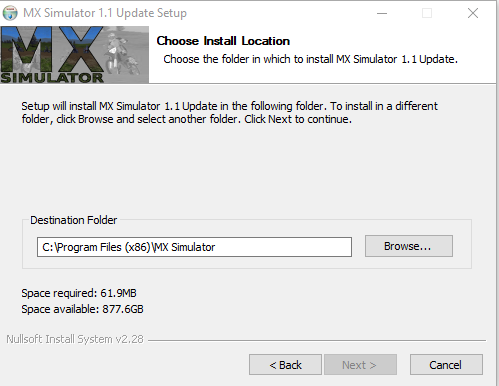 It will not let me select a custom destination for the installation either.