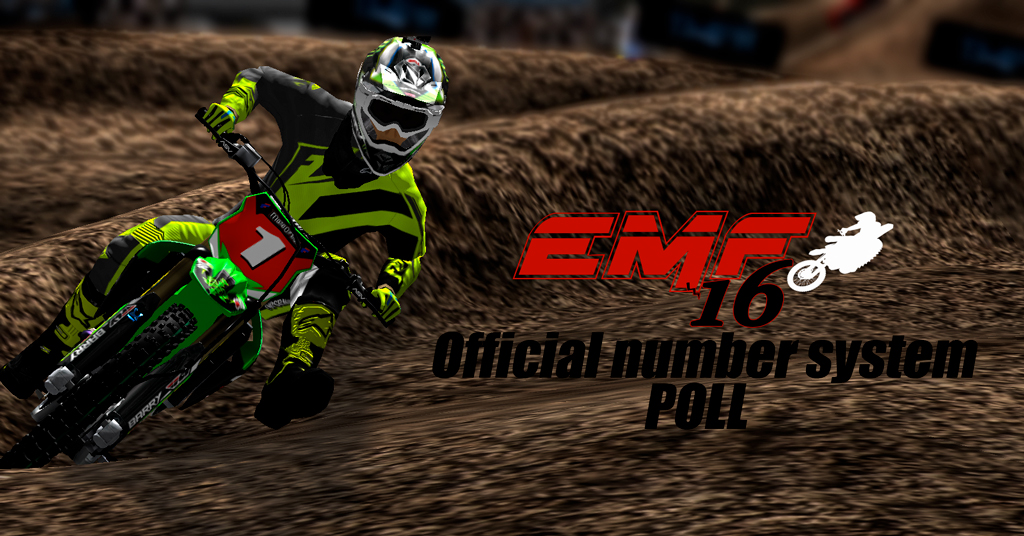 As some of you already know,
we are thinking about establish a number system for 2016
.
With the help of Chase Dunivant, we already made the "2015 EMF Championship points" based on results of EMF Sx & National series, without distinction between category.
You can check it
here
It will be THE base to build the number system.
The major problem is :
What will become riders who ride both EMF & rF ? Will they need to have 2 packs of skins, one for EMF with "EMF numbers", the other one for rF with "rF numbers" ?
I'm also a skinner and by the fact i skin for my team, i can say i'll have 2 more works on the skin if we choose to establish number system for EMF.
The best option will be to try to adjust EMF numbers for some riders who ride also rF and got a rF number for 2016. But it will surely cause some problem with one or two riders and it's not fair for europeans players who can't race rF.
So ... I started to check which riders race both championship this year, and i figured out there wasn't too much riders concerned.
More i'm not the webmaster on the website and after talking to nioubie, it will take way much time to adjust EMF numbers on rF numbers.
The 2 answers for the poll are so way simple, Yes or No. I set it for 30 days, after that, NO ONE CAN'T TURNING BACK !