Moderators: nioubie, M@xTizZz, Wahlamt
Posts: 103
Joined: Thu Oct 22, 2015 3:33 pm
Location: Scotland
Contact:
MxTracksScotland wrote:my privateer setup. Shoutout eddie ozel for bike , gear & screenshot.

BIKE & GEAR:

http://www.mediafire.com/file/8nt06s0q1 ... radley.saf

48mb

---
Posts: 1002
Joined: Sat Feb 06, 2016 5:05 pm
Team: TM Factory Racing EU
Location: London, Switzerland
Contact:
DON'T FORGET
I will be streaming most rounds of the Amateur GP Season if you would like to be seen post your skins on here. See ya guys tonight!

---
Blake_901 wrote:

Rush Chapman Red Plate Setup UpdateDownload Here
---
Posts: 14
Joined: Mon Dec 08, 2014 9:33 pm
Team: MMoto Suzuki
---
cage47 wrote:

HSR Graphics

It's a .txt with 4 links : bikes, gears, helmets and wheels

Link :

http://www.mediafire.com/file/2gpbg65qo ... Racing.txt

Total Size : 1.8 Gb
---
Posts: 21
Joined: Fri Feb 13, 2015 3:51 pm
---
Posts: 35
Joined: Mon Aug 01, 2016 12:02 am
Team: RithMX
Work has held me back from racing the first two rounds, managed to race one moto at Indonesia on the 250 Two smoke!. Managed to get an 18th


Now that im on a better work rotor should be able to race every week from now on!
So if you want to download a back markers skin then here ya go!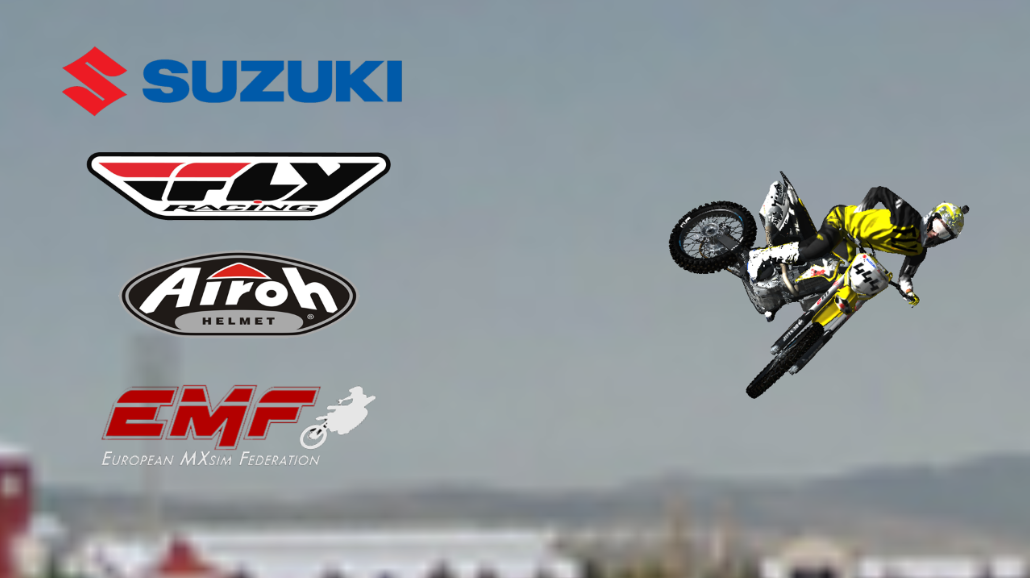 -
Connor Nolan #444
Gear - http://www.mediafire.com/file/63k3xc1jt ... %23444.rar
Bike - http://www.mediafire.com/file/527is6zx9 ... %23444.rar
---
__________________________________________________________________________________________________________________________

Rico de Laat #75 (Owner)

Damien Sanzey #78

James Parkin #100

Rasmus Balzer #259

Timmy Karlsson #267
__________________________________________________________________________________________________________________________
__________________________________________________________________________________________________________________________
JLV - Game
Yzmxer608 - Yamaha Model
Silverskate - Thor Gear / 100% Gloves
T-Crain - Tech 10 Boots
Mx985 - Bell Moto 9
Mcguire103 - GoPro 5 / 100% Goggles
Jre - Wheels
Michael Buitendijk - Added Mika Barpad / Boots Colorways
Rico de Laat - Graphics Bikes / Gears / Helmets
Logan Heagney - Helping me with this post
Andreas Bergstrom - Render

---
Posts: 260
Joined: Mon Oct 13, 2014 3:46 pm
Team: MTFactory

2017 MTFactory Skin Pack

Download (123Mo)

Rider :

#273 Etienne BERNARD

#119 Gauthier DUBOIS

#270 Tom GUYON

#621 Hugo CRESSENT

#747 Christophe TALISKER

#166 Kévin MEYER

#925 Jérôme FACQUIER

#718 Pablo BODINEAU

#609 Matthias HAVY

#131 Clément VASSEUR

---
Posts: 103
Joined: Thu Oct 22, 2015 3:33 pm
Location: Scotland
Contact:
eddie ozel wrote:

Bobby is back !!

Beaucoup connaissent déjà le team créer avec John et moi il y'a quelque année

Nous revenons avec quasiment les même pilotes

Riders :

Jonathan Buquet #852

Eddie Ozel #338

Sebastien Petit #714

Leo Ozel #853

Lee Bradley #458

Bikes and Gears (128mb) :

http://www.mediafire.com/file/tmilwrq2h ... linOne.rar

Bikes and Gears 2k (44mb) :

http://www.mediafire.com/file/s1vxe11sm ... One+2k.rar

Lee Bradley pack (23mb) :

http://www.mediafire.com/file/0rcjpxsqr ... radley.rarCrédits : Bikes :

Honda | Vortex

Skin | Eddie Ozel

Parts | Mc Design

Wheel | Jre

Gears :

Thor | Silverskate

Bell | Mx985

Tagger Skin | Ponza

Skin | Eddie Ozel

Scott Prospect | T-Design

Tech 10 | Tyskorn

---
---
Who is online
Users browsing this forum: jgmtbike and 2 guests