This is how I measure out each rhythm lane. Check out the bottom of the picture. (The obvious spot that isnt part of the track) I like to do them like this because its easy to be sure that the peak of the jumps are where they should be. So the gradients more to the top that are touching end to end are my gap lengths. for 1.25:1 those are TYPICALLY 31.25 & 35.00 feet.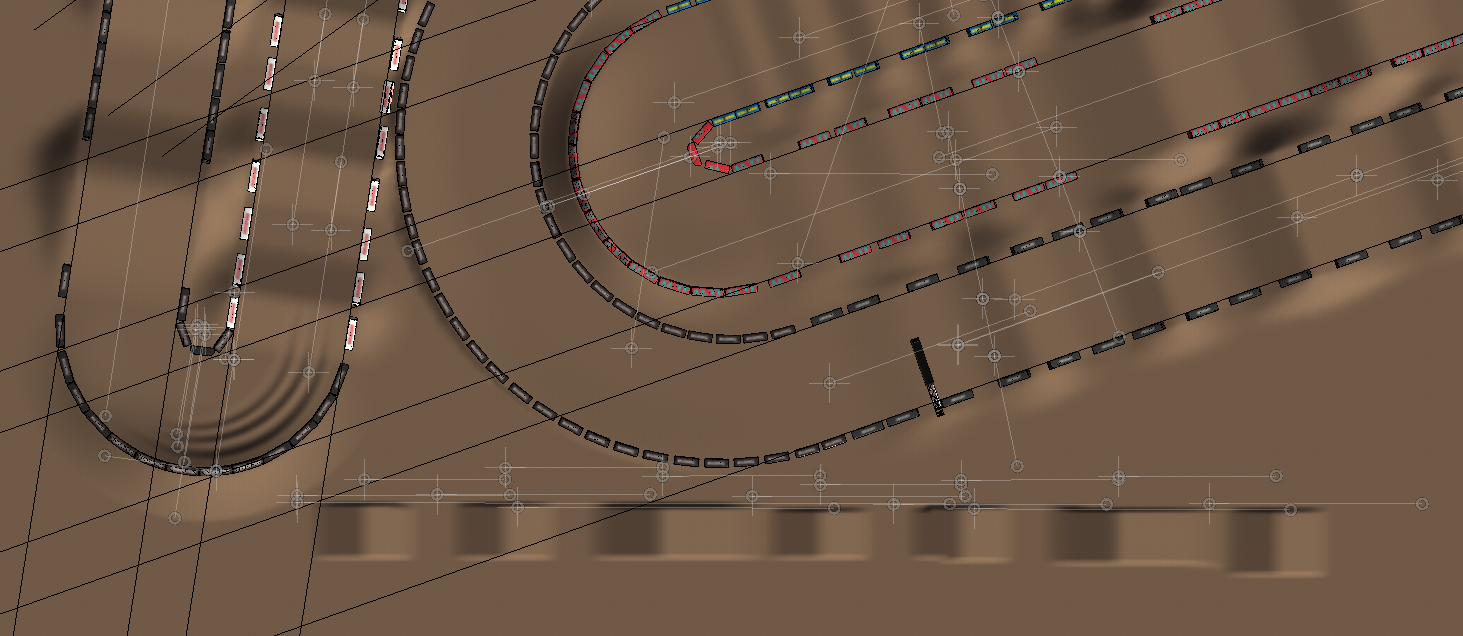 This might be difficult to explain. Next I figure out my three footer and 5 footer type jumps that are typical. I open gradient edit and make sure the peak is lined with the gradients above it that are making length. I hope that makes sense. Wish I could make proper videos.


After I have them all done I just stretch a new gradient out over everything and "set from terrain". Then move that to where i need it on my track map.