As we know, the animation for the stock 30 sec guy runs to the left. I'd like him to run to the right on my current track. I've managed to flip the billboard in the flaggers file, but of course, now the "30" is backwards: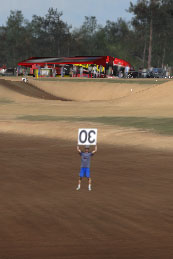 Is there a right-running 30 sec guy out there somewhere? Or a way to access the images in the sequence so I could flip the board in PS?
Finally, if there are any alternate 30 sec sequences that have been made, feel free to share!