This was going to be my privateer Nationals bike but something popped up and I won't be using this bike anymore. It's not quite finished but I have lost motivation to finish it up. I didn't want it to just sit on my computer doing nothing so I might as well release it. Included is a cr125, crf250 and a crf450 all under their respective dyno's (2013 for 450 and 2009 for 250f).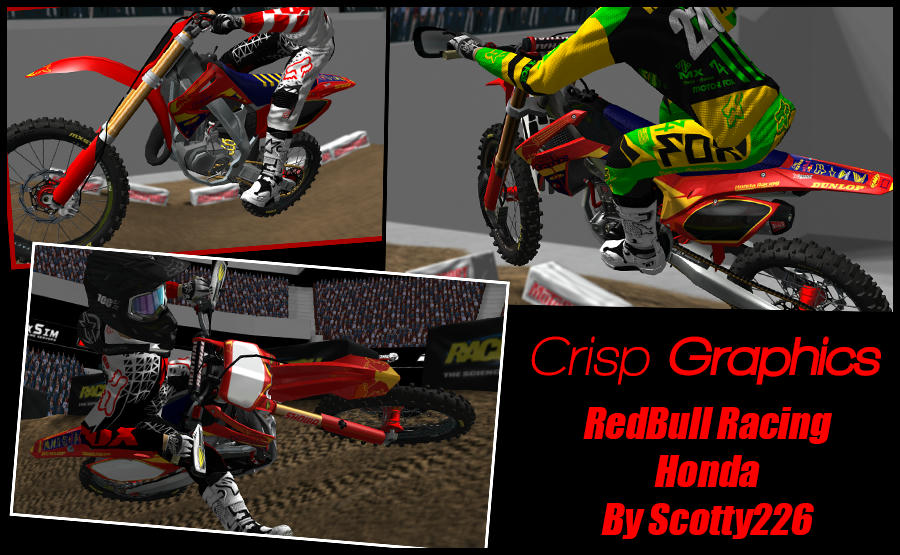 crappy preview pic but idc
Download:
https://www.mediafire.com/?8js307fkwkddmt0
Like my Facebook Page!
Thanks to:
mx team 24120 for the cr125/cr250 model and template
J4KAW wrote:JLV
GIO
P2STA
DJ
M121C
Paulr096
T-Rider
Jay
Wilson
Attacker
FLO
Shredder
YZMXER
and everyone I forgot!!!!
for the four strokes