Hello everyone, Finally i release my version of the 2013/2014/2015 Kawasaki.
At start Damien had started making a Kawi but then he gave up, so i took his frame and remodeled plastics and engine. Me and Kyle Daffern tried to texture it since we arent so experienced in it.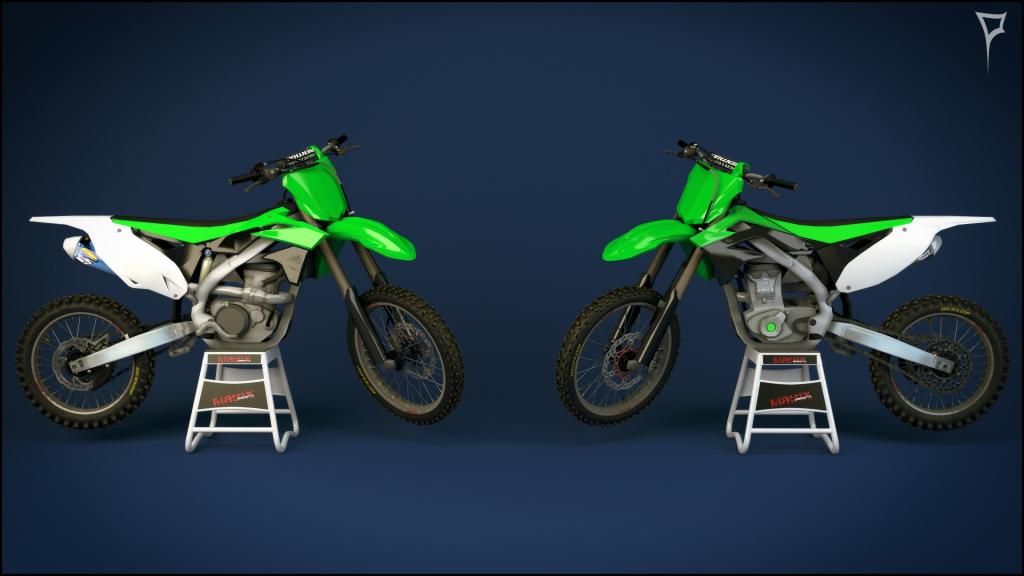 Link :
http://www.mediafire.com/download/ct5zo ... e_pack.rar
Please help me by pressing the like button on my page to view my latest work or you could give me some feedback so i could improve at my work :
https://www.facebook.com/FzDesigns37
In the File there is :
PSD
Blend File
Obj file
Jms with the new FMF Powercore Ti (250 + 450)
And 2 ready png's with normal maps
Credits
Daffern for pushing me to finish the model and helping me out with the texturing
Damien for modeling the frame and plastic shading
Attacker for the forks and handle bars
Stevo for swingarm and fork lower
P2sta for the awesome render
And Finally Jack Jeffrie for being a Faggit! (Dont hate me Jack!
sweet revenge
)