tmfactory-racing.com
presents the 2015 TM Racing GP Replica & TMFR MXS Team Bikes & Gear. Devoted to the TM Racing brand i enjoy putting together this unique gp replica and mxs team stuff every year.
Many thanks to:
Greg Dearman (& frankie)
for renders & mods,
Tooh't
for his magic touch with the Circuit Equipment gear,
P2sta
for his wheels,
Tony el Tigre
for testing. Grab the TM swag below to ride the TM GP replica's and see our team members online.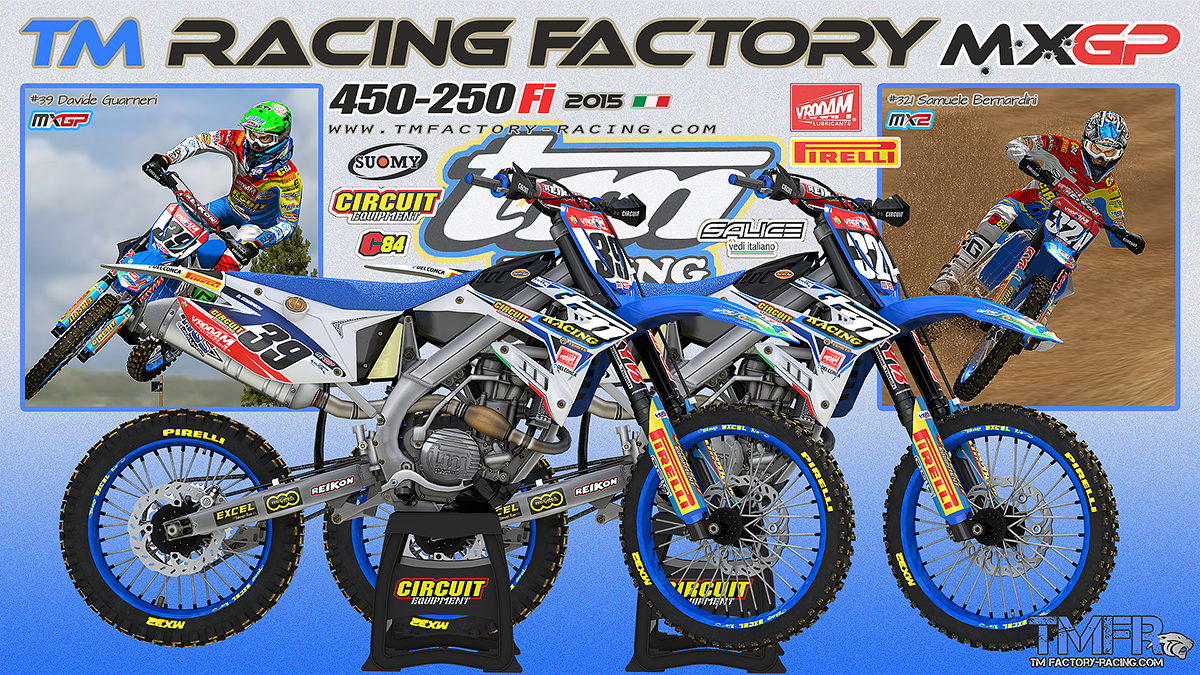 DOWNLOAD:
2015 TMFR MX2-MXGP TM Racing 4-Strokes:
http://www.mediafire.com/download/hwpqt ... trokes.saf
(yz250f & rmz450 dyno's)
2015 TMFR MX2-MXGP Circuit Equipment Gear:
http://www.mediafire.com/download/qpydp ... t_Gear.saf
2015 TMFR MX2-MXGP Suomy Helmets (via Shoei template):
http://www.mediafire.com/download/4egcq ... elmets.saf
2015 TMFR Pirelli MX32 Tires: (via p2sta's dunlop wheels):
http://www.mediafire.com/download/g3dy5 ... _Tires.saf
- in case you don't have p2stas wheels already:
http://forum.mxsimulator.com/viewtopic.php?f=7&t=24572