2016 Kawasaki KX450f & KX250f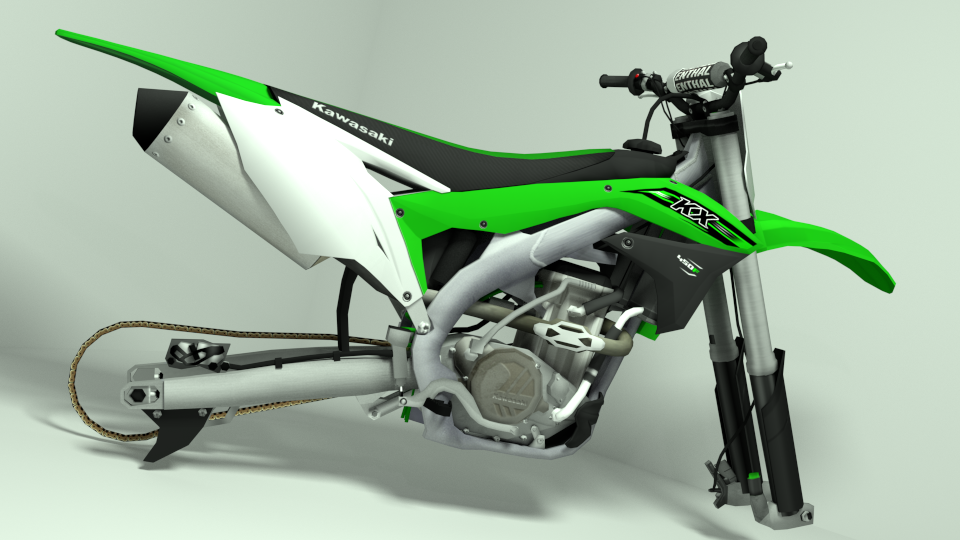 Here's the
2016 Kawasaki 450f and 250f
. I did the entirety of the model and texturing myself besides the chain which is off of DJ999x's yz. Thanks to Boblob801 (Stevo) unwrapped the frame for me. I know There is a lot to be desired on the textures and even the modeling but it was a good learning experience for me and I hope I can do another one in the future. Have fun!
[Updated names of 250 jms to say 250f instead of 450f]
Click here to download!