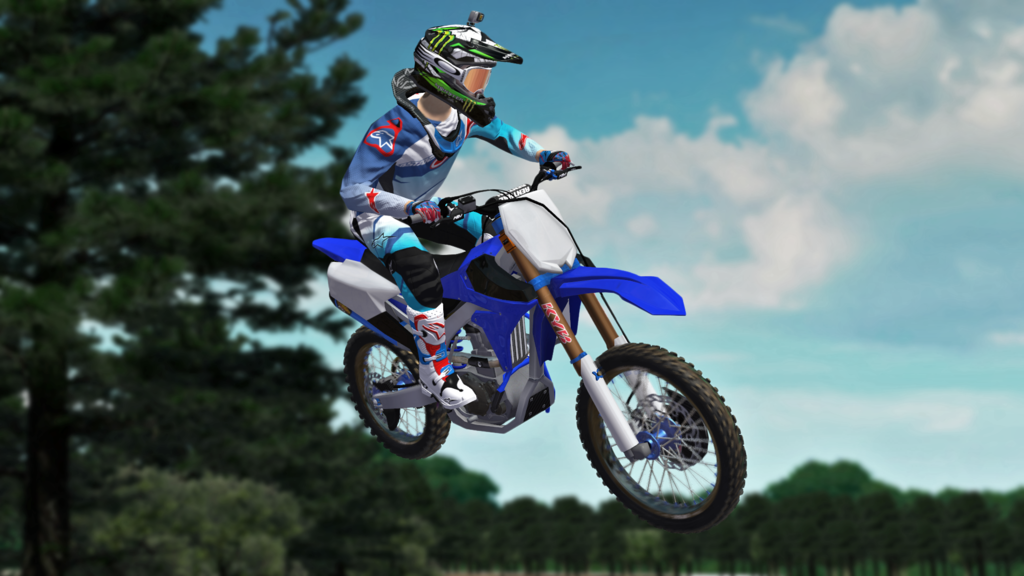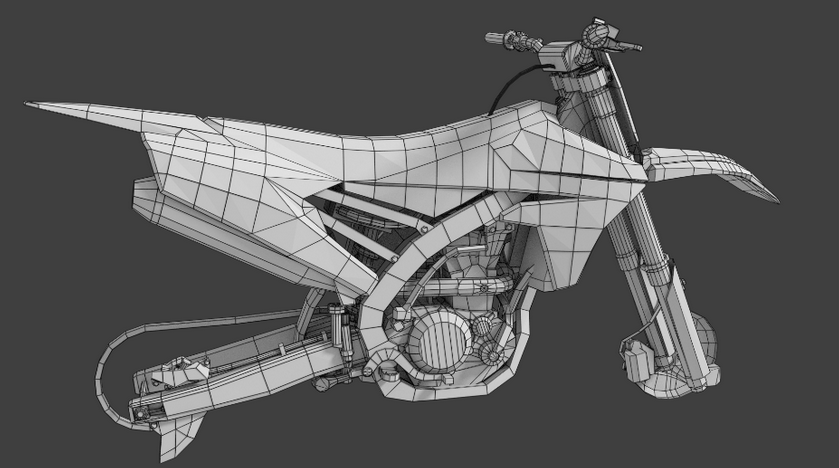 Neal Wells and I have come up with a solution on what we would like to do with the Yamaha model. We have been working on this model for a few months now, and with the current state of the community, we are offering a solution that we think will make everyone happy.
Everything except the motor was modeled by me (I will be modeling my own motor at a later date) and the credits for texturing/skinning go to Neal.
As of
9/5/15
, we will be hosting a skinning competition that will last one month (10/5/15)
-Prizes-
1st Place
- Receive your skin on a scrammed SAF file with parts of the winners choice (JM's, etc)
2nd Place
- Receive your skin on a scrammed SAF file with stock parts.
Skins will be judged by the entire MotoRAD team, and we will announce a winner on
10/10/15
We will also be releasing a stock bike at a later date for the entire community to use.
If you would like to purchase (yes, I said purchase) the bike before it's full release to the community, here's what the going rates are at this point (Subject to change)
* A scrammed SAF with your choice of parts (bars, pipe, plastic style) -
$30
* A full template with all parts available to you. You will receive updates FIRST as they become available.
-$60
We are currently working on a program to try to keep this template from being passed around, so if JLV, you could unlock this thread, that would be great!
After 2016 Supercross, there will be a light version of the template released to the community, allowing the community the chance to use the model.
Bike Customization Options SO FAR
Exhaust
- Fmf, Pro Circuit, Yoshimura, Akrapovic, Stock
Handlebars
- Renthal Twinwalls, Renthal Fatbars, Pro Taper Twinwalls, Pro Taper Fatbars, ODI Fatbars, ODI Twinwalls
Plastics
- Stock, Cycra
We're hoping that with this, we can encourage the community to have patience as we continue to better this model for public release.
Below is the link to the STOCK cutout. We may release the Cycra one-piece plastic cutout at a later date, if the demand is high enough.
Thank you all, and we hope that this can work out for the best!
LINK TO CUTOUT
https://www.mediafire.com/?mcycwpvydpo2zdx