Made this for the people sick of seeing the stock model grey

This is meant to be used alongside Phathry's old one, you can find
here
. Full credit goes to the creators of skins and bikes, listed in Phat's topic. Also thanks to Phat for making the "original" one, these bikes are the same as his, just renamed to include the 2016 ones.
Here are the CRF and YZ 250f's and KX and SXF 450's.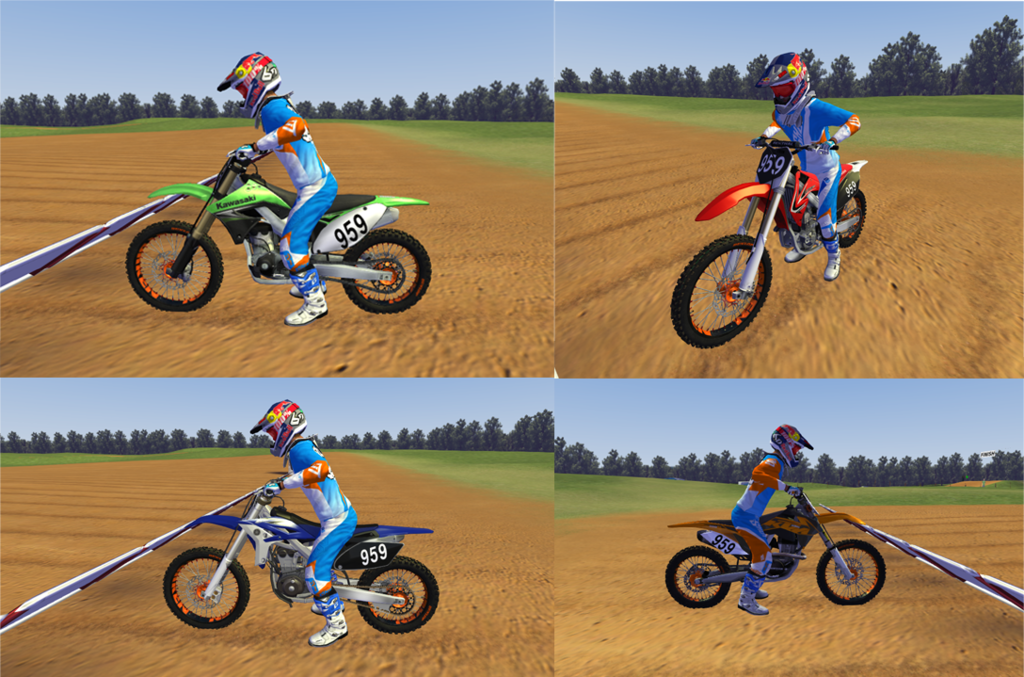 Note:
This pack will not replace the pre 2016 bikes alone. For those, you will need Phat's pack mentioned above.
How to install:
Download the new pack (if you don't have Phat's, you might want to download his too)
Extract the .rar file so you get the folder called "!RPP2v2016".
Move the folder "!RPP2v2016" to your installation folder. (by default: C:\Program Files(x86)\Mx Simulator)
Make sure that the game restarts in order to discover the new files.
>>>Download the 2016 replacement pack here<<<
The bikes affected from this release:
250f's
KTM SXF250
Yamaha YZ250f
Honda CRF250
450's
KTM SXF450
Yamaha YZ450f
Kawasaki KX450f