Okay guys, I have spent a fair amount of time on this bike, it is not going to be publicly released as such, however, I will put your name and number on the bike for the price of $2.50(USD) (If you ask nicely I will change the logos too)
The reason behind this, I am currently injured waiting for surgery, any income will help whilst I can't work.
For you privateers out there it gives you the chance to run a nice bike with your name and number printed on it.
You can PM me here to request it.
There will be a 250 version available if requested.
Thanks, Toby.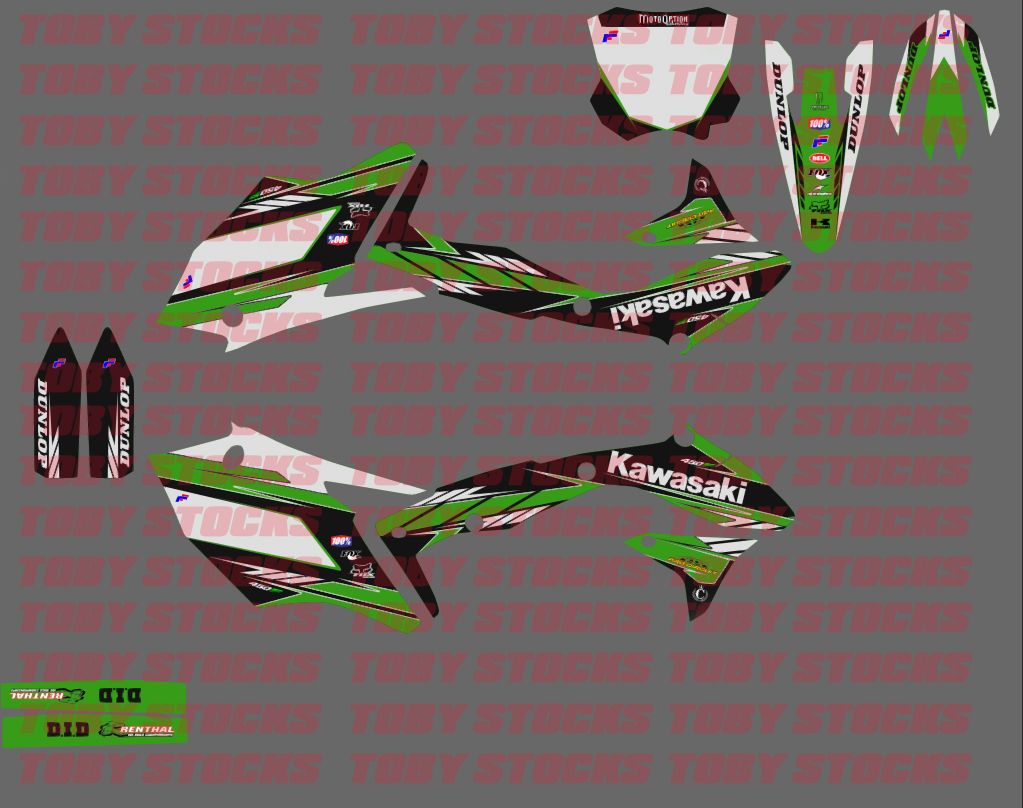 Obviously the swingarm is NOT green, they're just there to see the logos.