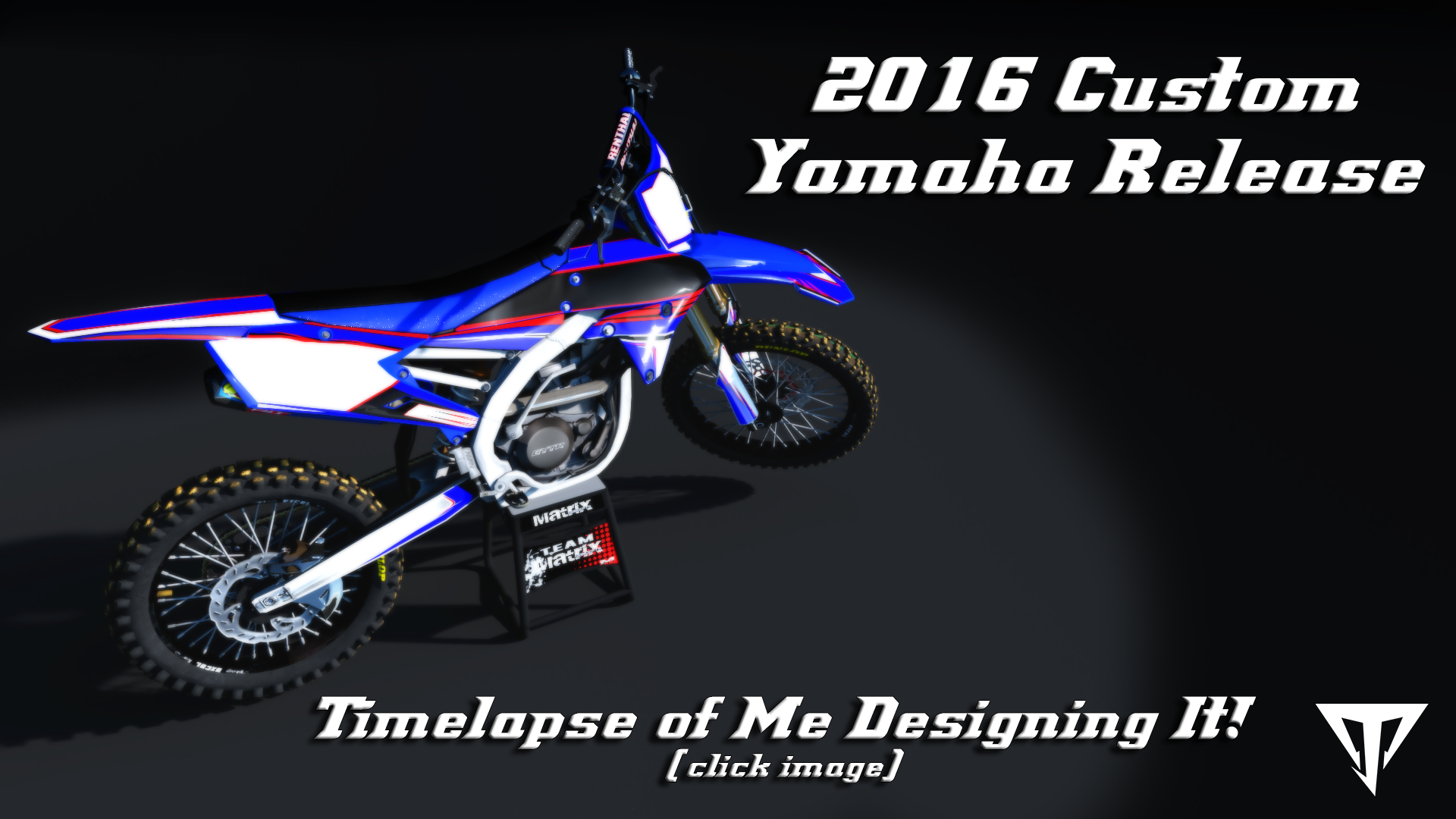 Render Done By Manitou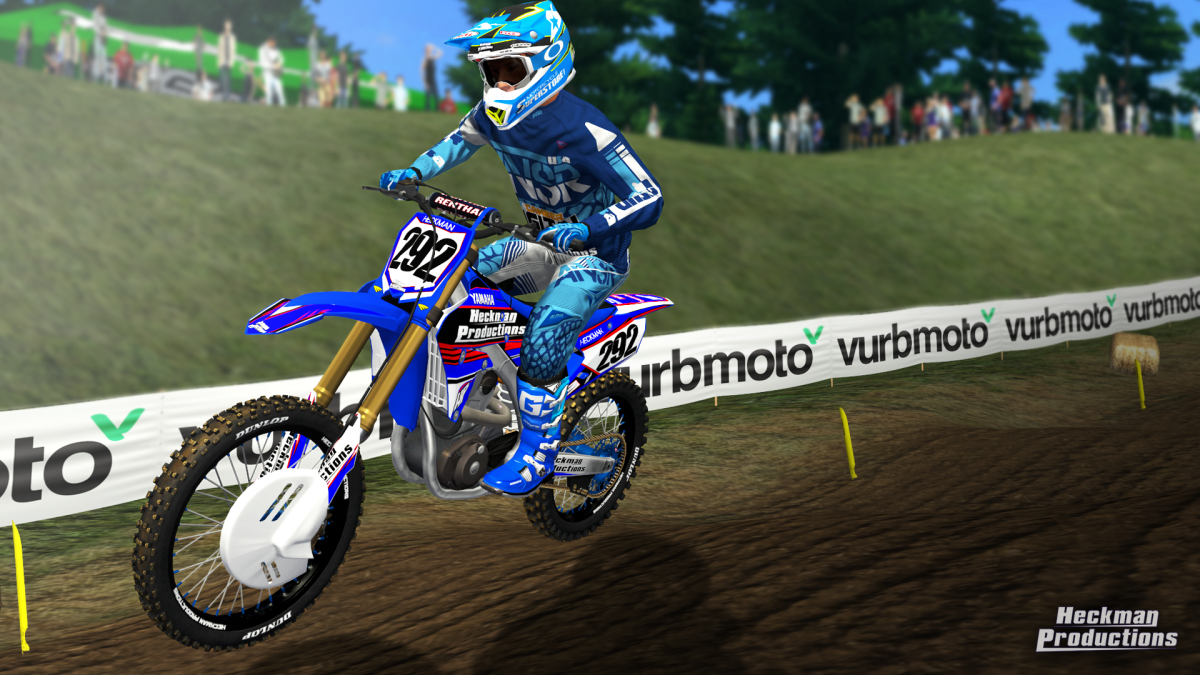 Click Image Above for a Screenshot Tutorial
Here I release my best yamaha design yet, with a psd with every layer accessible so you can adjust the design to your liking. I tried to organize the psd the best that I could, hope you all find it comprehensive enough. I know I'm not the best skinner out there, but I do like this design.
Downloads
PSD
Model
SAF
bike can be found under the 2016 yz450f dyno in the SAF download
One of the things I decided to do with this was record myself designing the bike in photoshop, feel free to check out the video below.
Direct Video Link -
https://youtu.be/dYHxyCwMlPE
Special Thanks To
Model - yzmxer608
Render -
Manitou
Game -
JLV