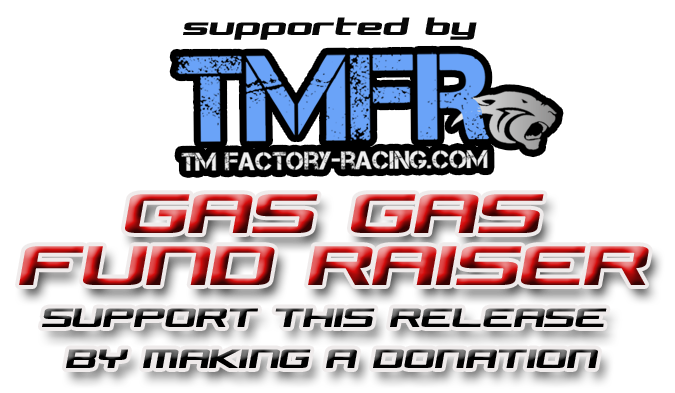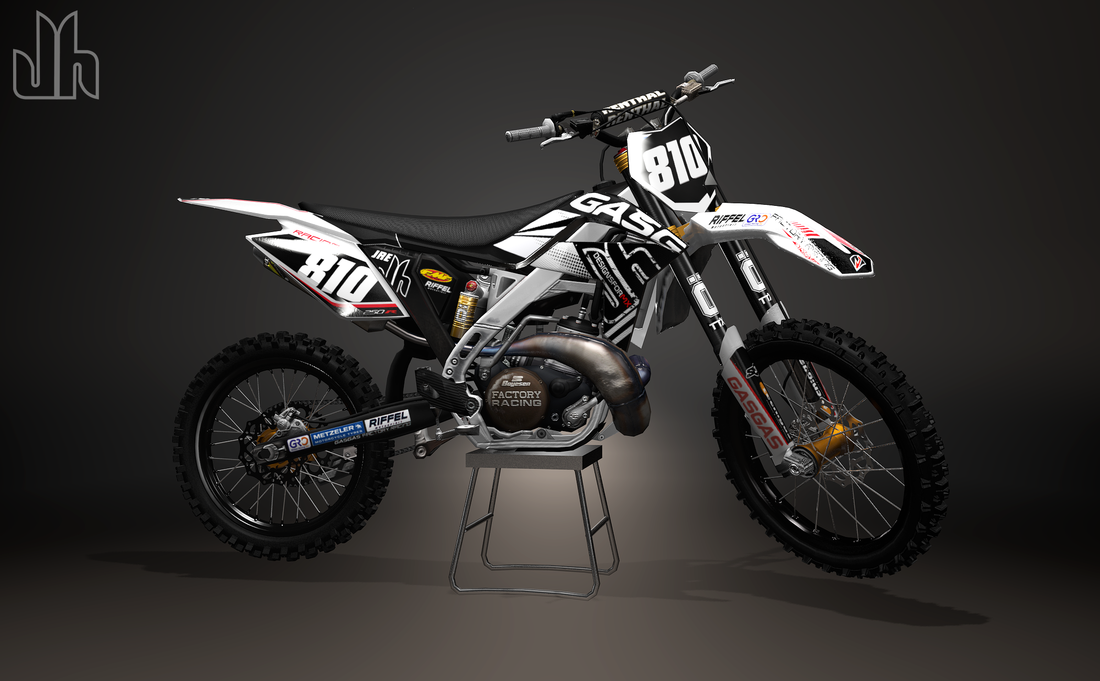 Jre's very rare Special Edition Gas Gas 2t has to be one of the
most admired creations never to be released for sim.
After some positive community feedback and pm's from the recent (red) GG enduro updates towards the 2t render (above) it was obvious this was another project worth salvaging.

"The Black Widow" as i like to call her looks deadly enough to run down and devour anything that's unlucky enough to get in its way.

So i approached Jre with an idea for the community to potentially get involved and help support the release of the GG files in order to keep the enduro & 2t gems alive. Acknowledging Jre's efforts and possibly giving something back in return i suggested the community might be able to reach a combined accepted target price for its release and those who donated towards it share the files exclusively and decide where it goes from there.

Thanks to some divine intervention Jre has agreed to the idea tentatively as long as no one is maimed therefore i'm supporting the idea which release would include all the Gas Gas (enduro + 2t) files & blends.

I'm personally donating a three figure sum privately towards the target price to support the GG's release. The remaining target price goal needed from the community is just US$150.

Those who donate will be listed along with their donations as the post is updated. Minimum donations of US$10 can be sent to Jre's paypal account listed below. Private donations are also supported if anyone prefers to remain anonymous.

That's only 15 peeps @ a lazy $10 each or if a few dudes or individual wants to get involved privately that's cool too.

Let's make it happen because this is a chance to add another unique brand to the game by one of our best creators that will hopefully see the GG evolve for some personal, private or team use in the future rather than lost forever.

HOW TO MAKE SOME $?
Mow some lawns in your street
Sell you neighbor's pets on FB
Have a garage sale & make some cakes
Sell some old pc games
Massage your mom's feet for an hour
Wash some car windscreens ..tits out
Sell your dad's beer to your mates 1/2 price
DONATE to Jre via PAYPAL:

jremxs@gmail.comwww.paypal.comUPDATE - GOAL REACHED IN 24 HOURS
MANY THANKS TO ALL DONORS

REMAINING TARGET GOAL:

US$0
YOU CAN CONTINUE TO DONATE TO JRE TO BE INCLUDED IN THIS RELEASE
Gas Gas DONORS:

Confirmed so far:
TM_Infidel
Christoffer Jönsson
Brandon Roland
Eddie Ozel
Kristoffer Wenerklang
Christopher Riesenberg
Ryan Neale
Florent Karine
Corentin Mabru
Matthew Model
Nick Uzick
Miko Riikonen
Benjamin Ahlm
Arnaud Poncelet
Dumbbelly29
Ryan Turner