Aprilia 2T & 4T Stock/Factory PSD & Blends
The Aprilia was initially started by Ryan Vickers & Kyle Daffern, then GD Designs
added some updates then i was able to play with it and release these puppies previously:
viewtopic.php?f=25&t=32356

In collaboration together we release all files, psd's & blends to the community to enjoy
and progress the Aprilia further as there's always room for improvement & mods.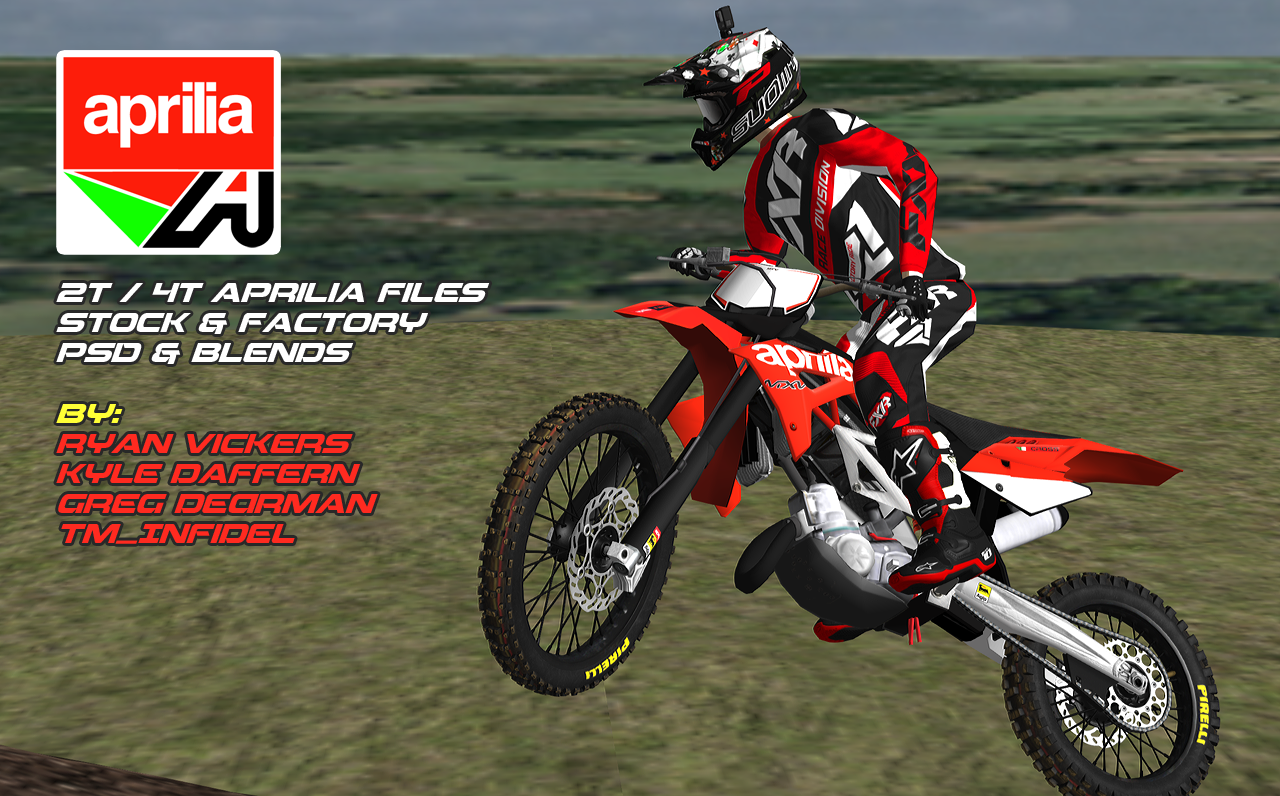 FXR Gear by silverskate
New Zealander Josh "Lizzard" Coppins was the last person to ride an Italian-built Aprilia V-twin in the 2010
MXGP (MX1) class and finish a decent 12th overall for the year. Although the bike was a bit of a monster to
handle and heavy it was a unique piece of machinery to grace the premier class in its day.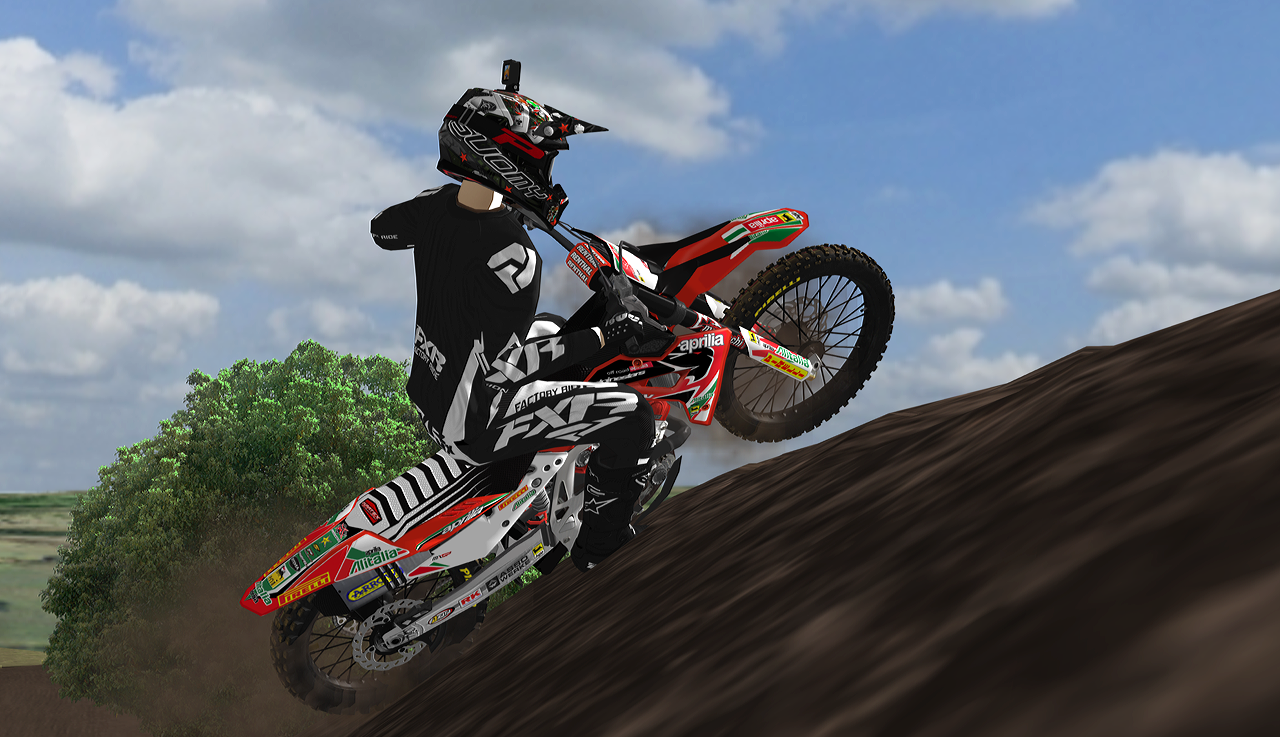 DOWNLOAD
2T's:
http://www.mediafire.com/file/3yx0qsyfk ... esigns.rar
4T's:
http://www.mediafire.com/file/66trnyyez ... esigns.rar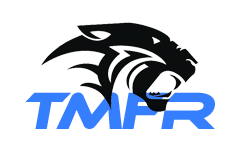 http://www.tmfactory-racing.com