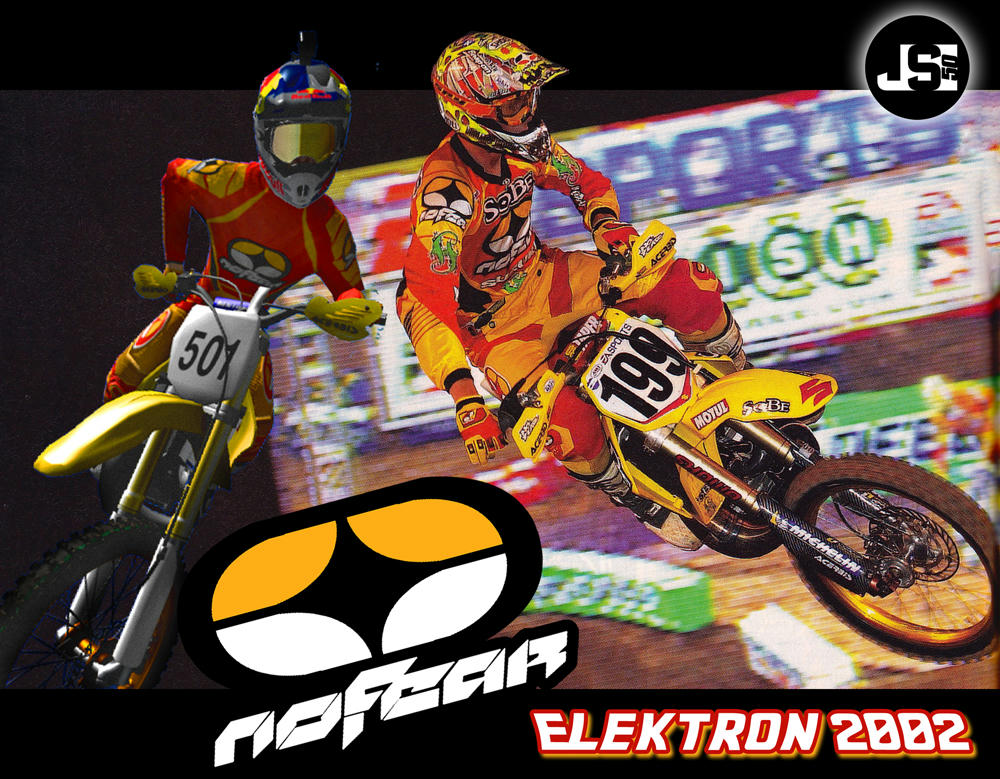 In the history of lit kits, there have been few setups that left a big impact on us. For me personally, one of the littest kits is definitely what Travis Pastrana and Kevin Windham were wearing in 2002. I remember being 4 years old and watching VHS tapes of random supercross races all day and having a little Travis Pastrana action figure with exactly this No Fear Elektron gear. In addition, nobody reads this anyways so I can say whatever I want. Pineapple on pizza is great. Donald Trump is not satan. There are only two genders.
- rant about being rusty with photoshop and needing ages to finish this up
- excuse for horrible looking noms because it was my first time
- PSD will be 69$
- nah I don't know what to do with the PSD yet
- did I forget anything?
Ah yeah, thanks to
TCrain
for the Tech 10 model, the
guy that I took the base shading from
(sorry for forgetting about you),
Youtube Tutorials
,
the flying spaghetti monster
for giving me the strength to finish this and
Tschooon Musche
for beta testing and his patience.
The .saf includes 4 of my favourite colorways, there are a couple of other colorways but depending on the response I will make them as well.
https://www.mediafire.com/file/vt25uqqc ... 20JS50.rar