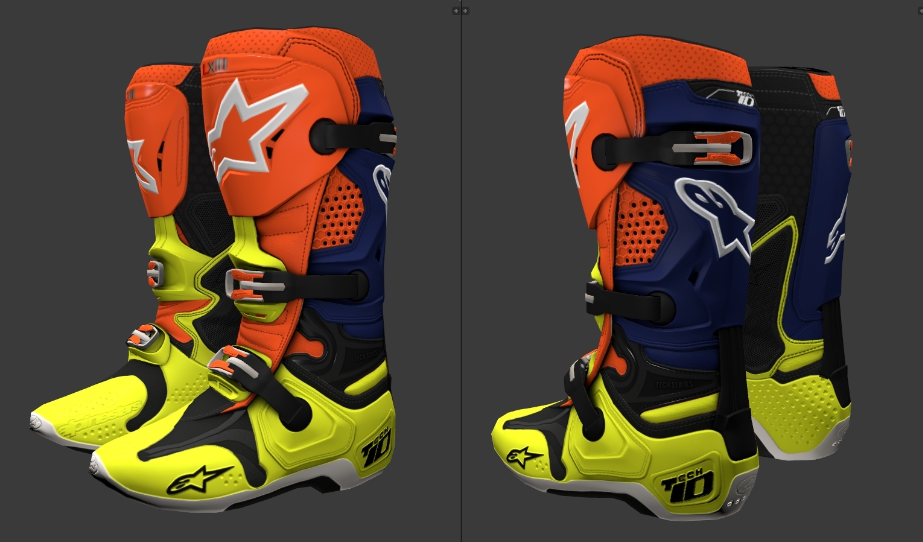 Hi guys!
Been working on these beauties for a while now. Actually they belong for the new rider model but this version is converted for the p2sta model, so you can just add these boots to your old rider setup if you want. I'm currently working on the new rider but it will take some time to finish. The boots are same for both, just with slightly different UVs.
For 70usd you get:
PSD including five colorways (2018)
BLEND (boots added to p2sta rider, export ready)
JM with no brace
RULES:
1. You are allowed to use this for your team. I would be happy if everyone could scram the files but It's not a requirement. (How to easily Scram files in no time
http://forum.mxsimulator.com/viewtopic.php?f=25&t=37731)
2. You are
not
Allowed to:
*Share the PSD, Saved PNG files or JM files with anyone. JM files And saved pngs is obviously okay to share as long as it's in a team pack (No Public gear version please.)
*Resell or Use to trade for other Paid for Content
Buying these means you will get discounted price for the new rider model when it's finished and available!
Huge thanks and respect to p2sta for the p2sta3 rider model blend file.
Tech 10 boots modeling and texturing by me.
How to get them?
Send me a PM or a message on My Facebook page
https://www.facebook.com/JreMXS
Thanks in advance!