EURO REVIVAL PROJECT
APRILIA MXV v.3 4K PSD/BLEND/FILES
by: TM_Infidel / Greg Dearman / Noah Hensley 511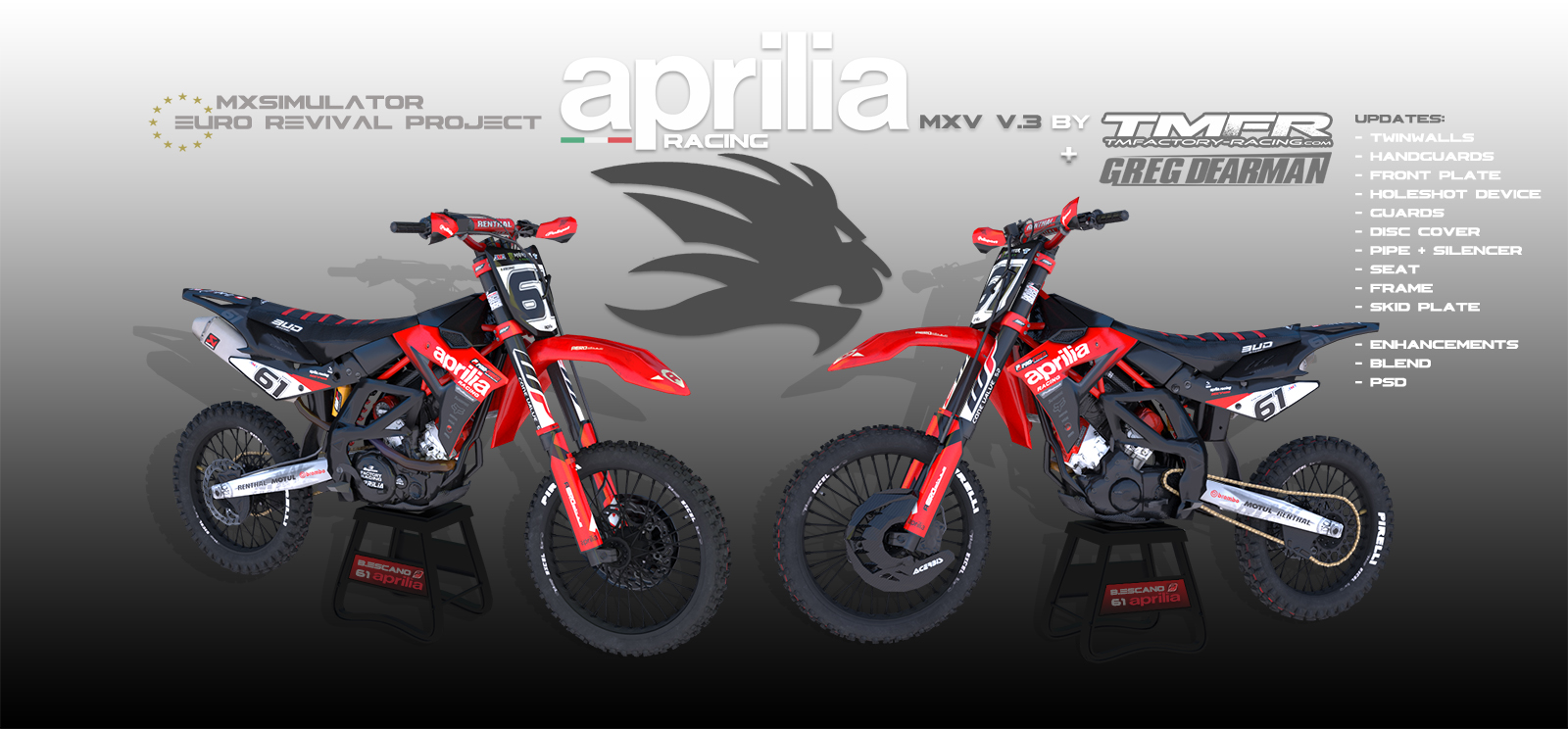 The Euro Revival Project was an idea i had with Greg to convert the original creators of the Aprilia/Gas Gas/Husaberg models to a race ready "4 Stroke" standard that others may like to use, update further or compete on in future competition so there's more brand choices available on the 4s racing scene for all & for free since the models were either abandoned previously (aprilia 4s) or purchased by community "fund raisers" from their talented creators such as the Gas Gas 2s Enduro by Jre & the Husaberg 2s Enduro by Kording who's reputation speak for themselves.
1st off the rank is the Italian Aprilia MXV v.3 which has been overhauled. Originally created by Ryan Vickers & Kyle Daffern, Greg and i resuscitated this puppy from sim's dungeon a few years back and has recently been on the workbench again to give it another makeover to bring it up to speed thanks to Greg putting up with me busting his chops but i think it was worth it.
There's always room for further improvement which is also part of the plan and hope that continues. We received a dozen pm's from interested peeps wanting to help further which was great and wanted to release earlier than planned so others can prep before the 2019 season.
If you download these bikes and add any new mods please share them by releasing back to the community for all to keep them relevant without $ involved as they have been paid for by members of the community already with permission from their creators who we respect.
Hopefully we will see more Euro bikes at the races in 2019 with either your own custom privateer or team designs or the one released with this update
- Give this beast a test ride on the (best imo) CRF dyno's included and let us know what you think.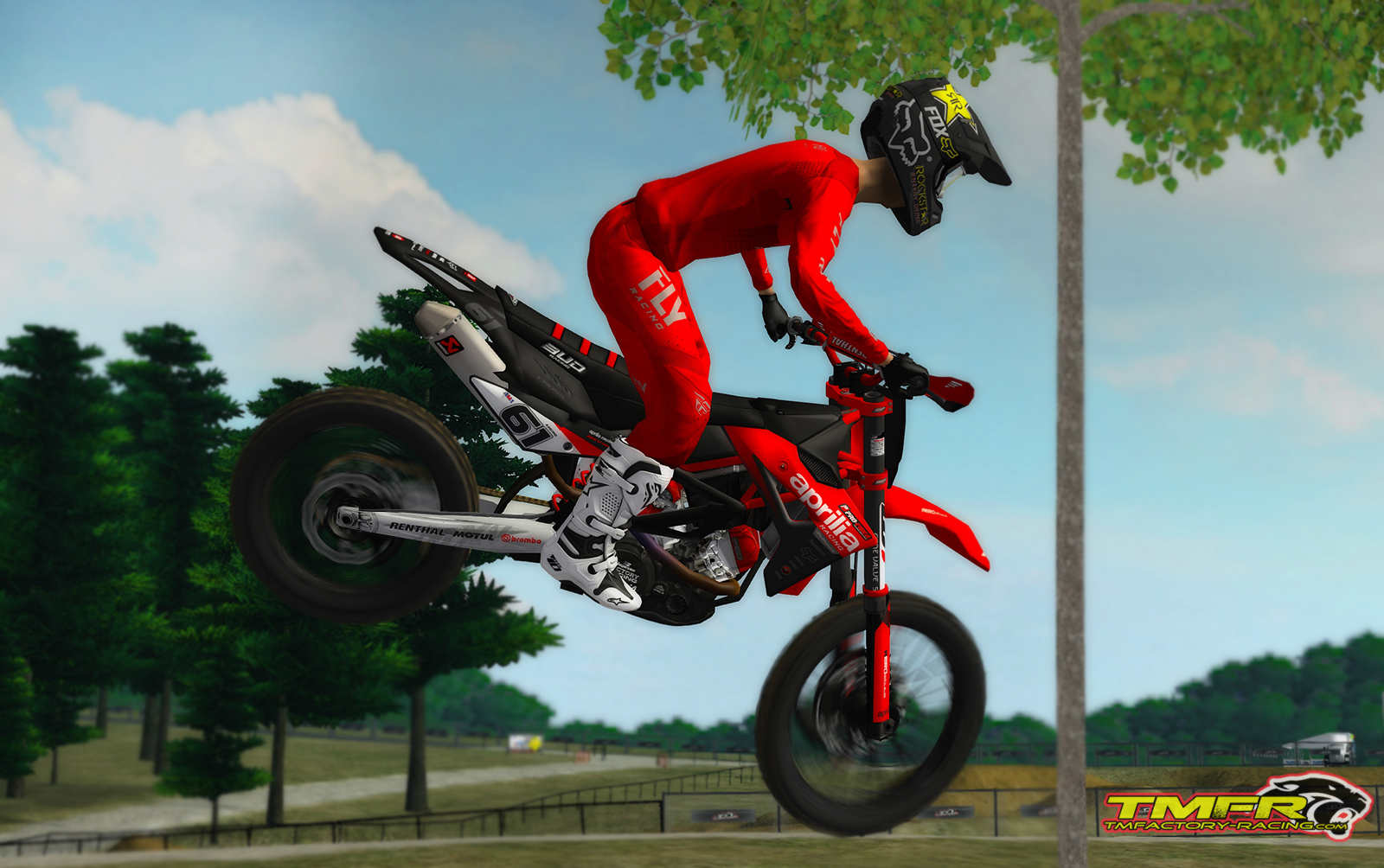 DOWNLOAD: APRILIA MXV v3 PSD/BLEND/FILES
http://www.mediafire.com/file/b4g4udaiz ... V3-PSD.rar
DOWNLOAD: APRILIA Pirelli wheels
http://www.mediafire.com/file/fpr86j8s5 ... Wheels.saf
DOWNLOAD: TMFR Pirelli wheels pack
http://www.mediafire.com/file/8a5i9elx6 ... Wheels.saf
(You will need this main wheel pack) - credit p2sta
Inspiration skin by Noah Hensley 511: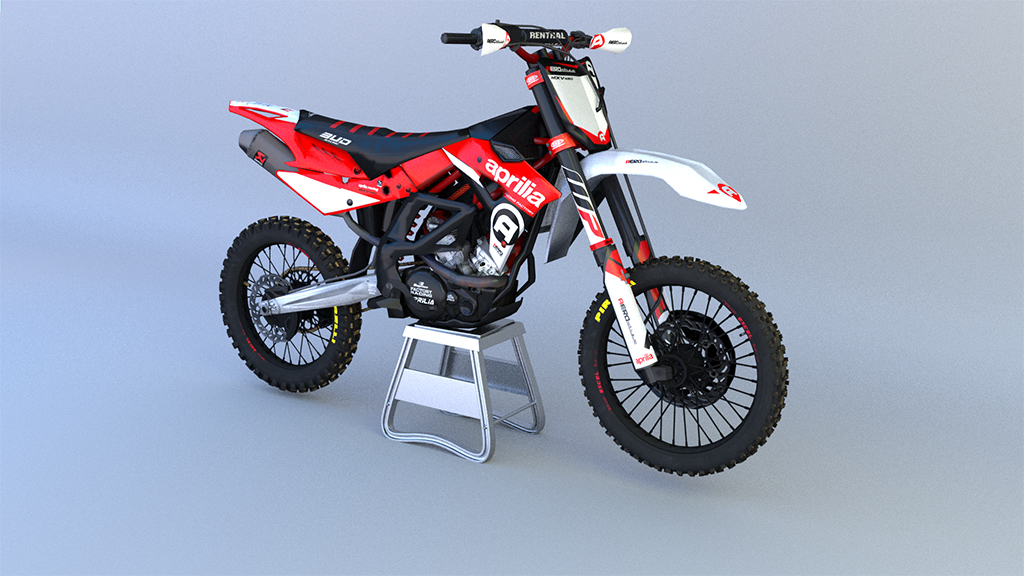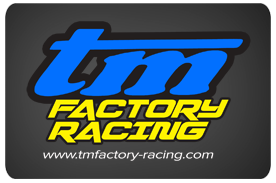 http://www.tmfactory-racing.com