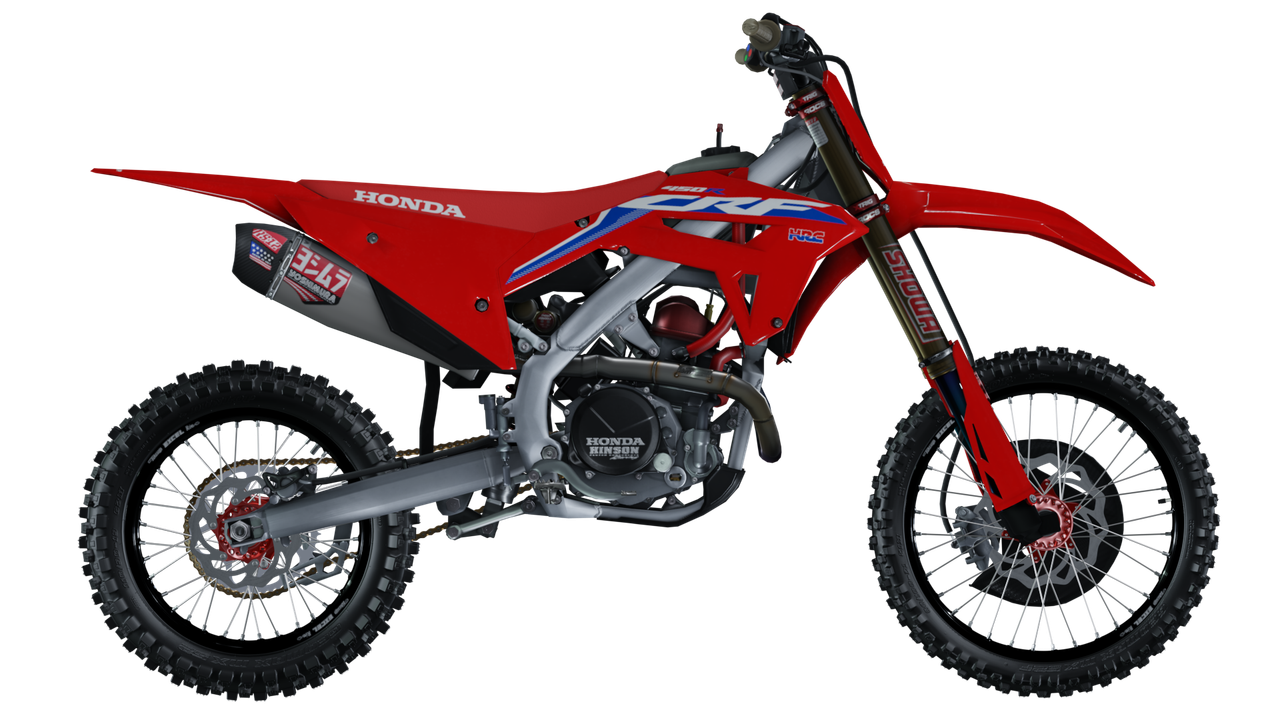 2023 CRF450R Model
This model was purchased to be team exclusive but have made a decision to release this bike to the public. The model started out stock with a full tank of pump gas and some tires ready to whoop some ass. Gave her the ol' lift kit and a half with a 36DD bomb exhaust, bars for you to get arm pump, and a carbon fiber rotor guard for the extra lightweight feel when boner-airing Laroccos leap. Didn't just stop there. Slapped on some ol' let'r rip tater chip footpegs and an extra grippy shift lever for you to reach down and grab in them muddy conditions. Topped it off with some clamps to let the forks bottom out more on impact. In all seriousness, one hell of a red rocket underneath them big Bertha hips.
Available Options To Be Purchased As of 6/1/2022
PSD & JM's - $50
Regular Blend - $15 (UV Mapped)
High Poly Blend - $100 (Not UV mapped and is the stock bike, no aftermarket parts)
I will

only

accept payment over Paypal via "Friends and Family"
Discord: McDaniel#6367
**Disclaimer** Bike purchases can only be used to make 1 team pack and is NOT allowed for any other game other than MX Simulator.
Public SAF is on the CRF and SXF dynos named, "21CRF450R-Public"