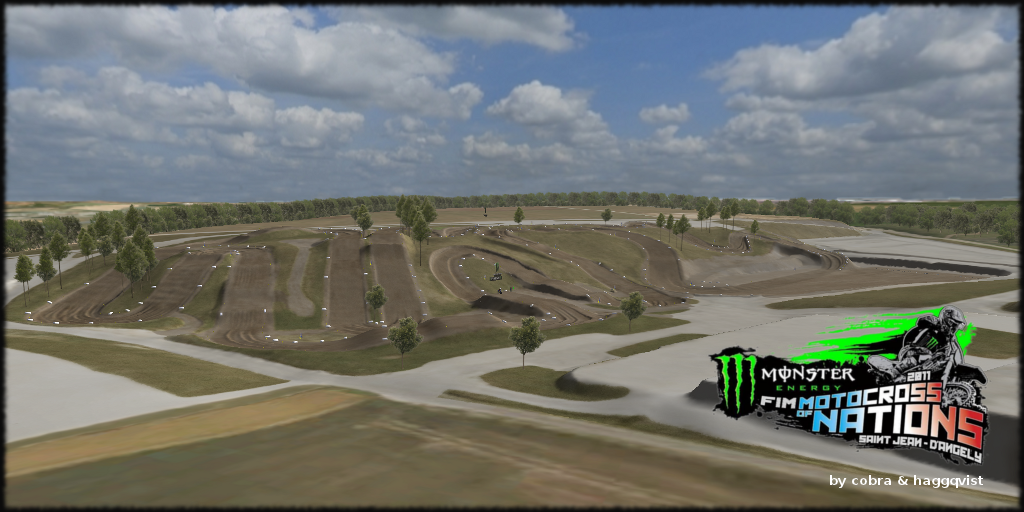 I've made some changes in the last couple of days and I though it might be of interest to use this version for the race.
As in the last pre-release; everything is still very much in beta condition.
Enjoy!
Changes:
- Rebuilt turn 18 completely.
- Traction is now more hardpack.
- Loads of small tweaks to the disp.
Credits:
Piista for the Monster finish object and beta-testing.
Jenny and shadow for beta-testing.
Link:
2011 FIM MXDN -

St

Jean

d'Angely
Instructions:
- Download the file.
- Extract in personal folder.