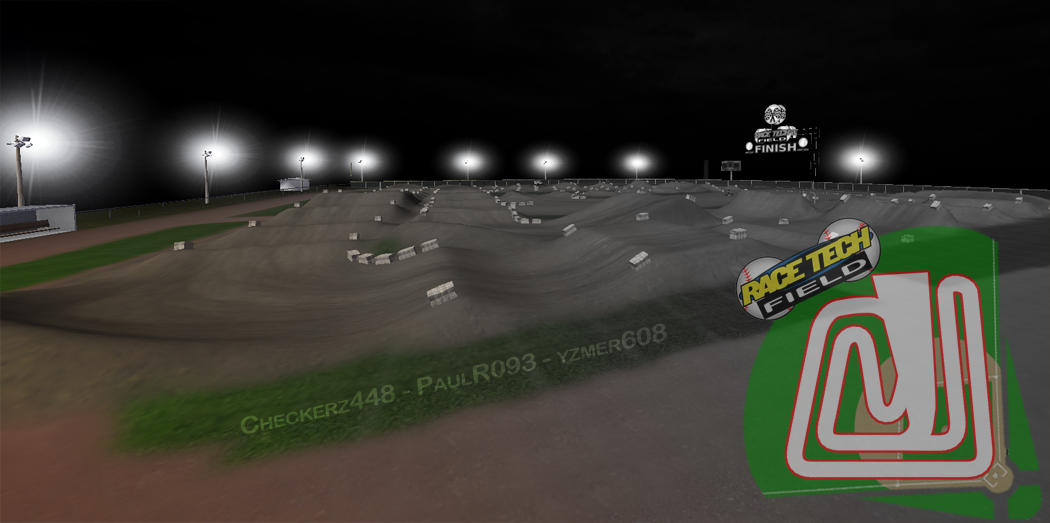 Special thanks to Paul and Nate on the objects. Motoboss and his modelers for a couple things from County Fair. Thanks to Luc for his awesome walled up 180 berms.
Hopefully I didn't forget anything, rushing this a bit.
For those planning to race the SX Open and Winter Indoor Series'; these will be the berms, jumps, scale, and traction used (obviously mixed up quite a bit), so this is a good practice track.
Enjoy it here:
http://www.mediafire.com/?atwpt8bteajkxzf