Hey everyone, this is my first track for MX Simulator. I made dozens of tracks for MX vs ATV Unleashed but never took the time to make terrain maps for MX Simulator until now. I wanted to do something different and make a free ride area with small jumps, big booters, and big floaters. I wanted to release this before I started changing too much stuff and becoming unsatisfied with it. Please respond with some positive feedback and while you're at it take a lot of sick screenshots too!
Peach Tree Paradise
In game name:
!Peach Tree Paradise
https://www.dropbox.com/s/pu6dw74u5aj76 ... radise.rar
Preview pic by Kyle Watts
Riding shot by Neal Wells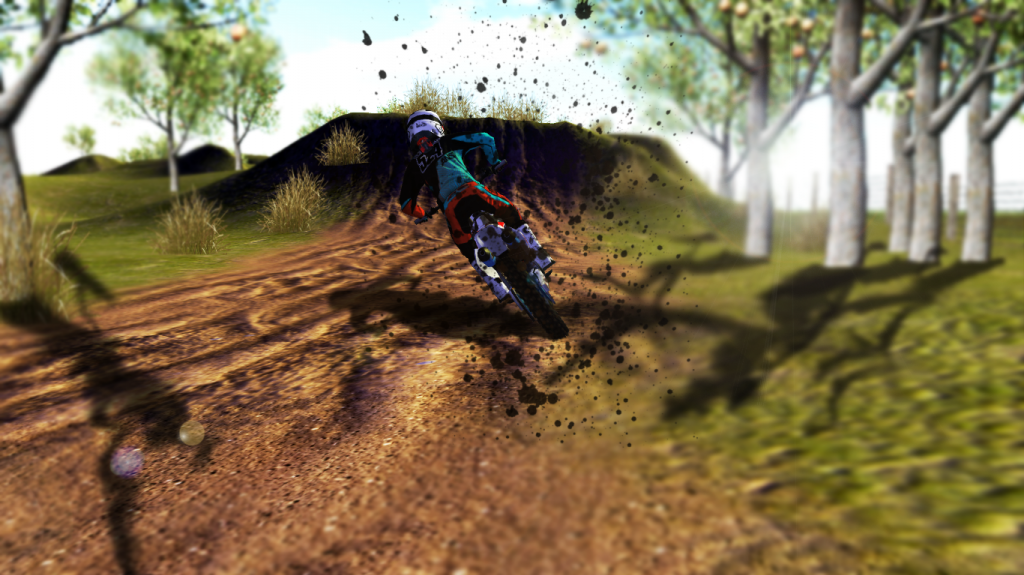 Thank you
Shadow for the billboards
Motoboss for the skybox
Twisterbest for the BMW
p2sta for the bobcat
DJ for the ramps
I'm sorry I don't know who made the fence, shed, gate, and front end loader, and some other objects, so please let me know who created what so they can get some credit.