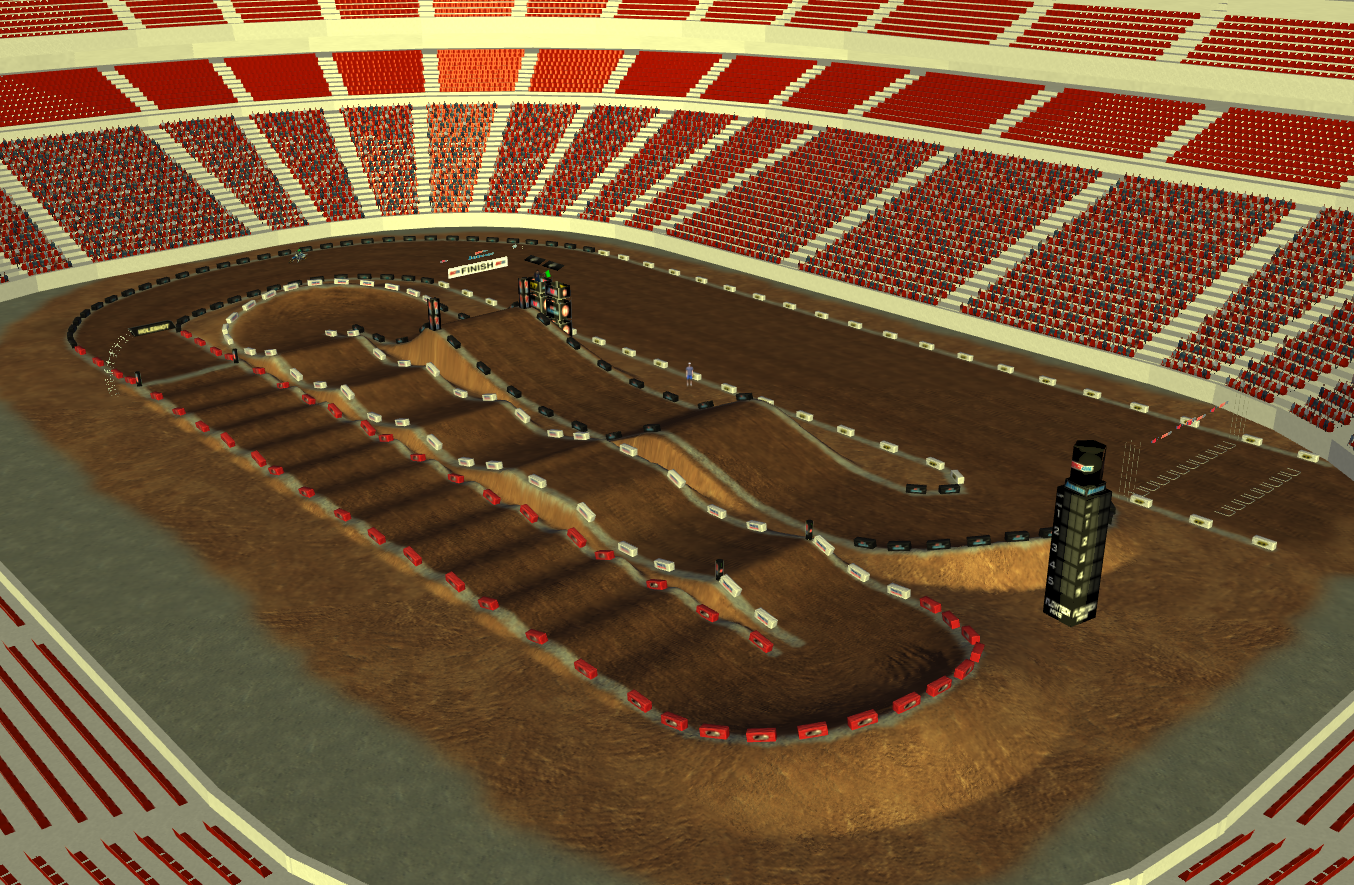 Here is the second to last round for the Simulator AX series and the last replica of the AMA series. I will be making vegas but seeing it isn't till may next weeks custom round is the finaly filler. Enjoy this Salt Lake City Arenacross!
Thanks to
Tony: Huge help this series wih touching up my tracks lightly or hugely
JLV; The amazing editor
Jay: Objects and stuff.
Me: Making this track I guess and getting off Vine to finally post it
Link!
http://www.mediafire.com/download/awb3um8ce9jansv/ax2014r12SaltLakeCity.zip