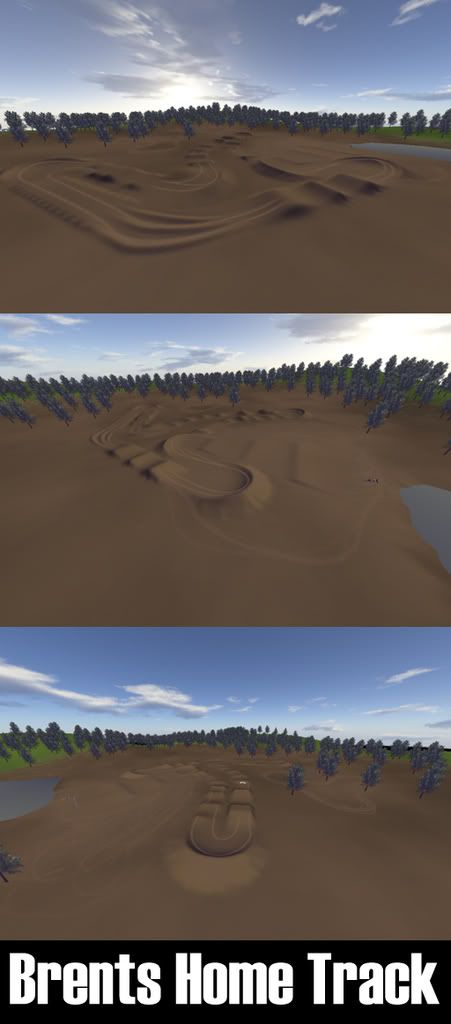 Its my home track, hahah jk i wish.
Um have fun with it i guess you can reuse my sky if you want. Thanks so much to DJ for the water model, minimap and making the timing gates. thanks alot bro couldnt have done it without ya. This track is alot more fun than my last supercross in my opinion, it does take a while to get everything down but everything is doable unlike in my last track. Fast people will really enjoy this track because once youve completed a section that is really hard you feel really good.
so go have some fun...