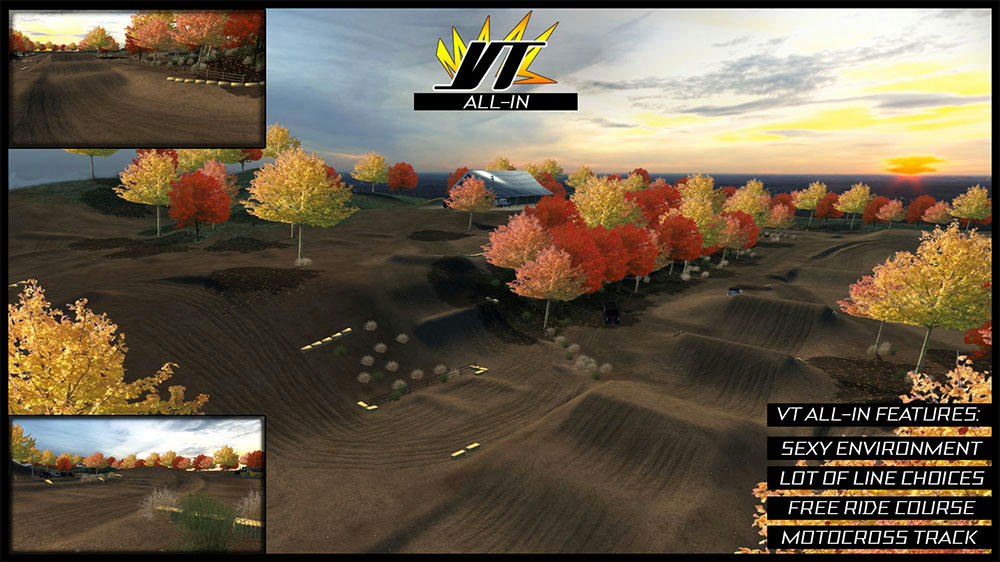 For my first try at making a full track, I wanted to make some kind of unseen style track. That's why I decided to make VT- ALL-IN what it is, a
unique
MX track.
It will take you some time to
memorise some of the jumps
and also to make yourself know which is the fastest line. In the meantime of memorising everything, you can go and have some fun doing
oppos
over the house in the
free-ride course
or if you are a stylish rider, you can go and take some
screens
with the sunset behind or if you are too lazy, you can just goofy around the map to for example, see how some
custom Ford Transits
turned out.
All this seems really cool but oh! We had a problem last night...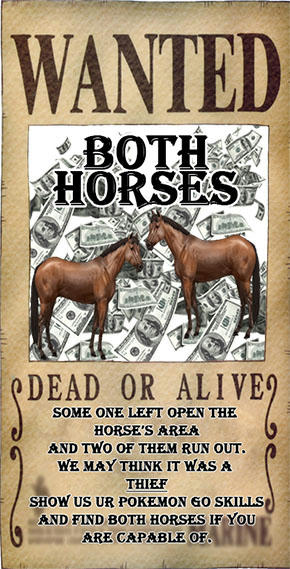 I'm sure two thiefs went ahead to
steal two of our horses
. Some one told me that
one
of both horses
was able to scape
and he is in the area... the other one, is almost on the road with the thiefs. Could you help me to
find both? If you do, let me know where they
are plz!
THANK YOU
-I decided to make a custom Transit to those
YouTubers
who had track tutorials. Without them I wouldn't of have been able to make this track. Thanks
Storken, Spencer Turley and Start Your Systems
.Thanks guys.
-Couldn't of have done this track without my friend
Gabri
. He motivated me to finish it and also gave some cool advices. Gracias crack.
-To my crew from
Spanish MX Gamers
, Marcus, Pumu, Martin, the one and only Maikel Pichon, Jaume and Chambi for testing the track. I made a custom Transit too and also a tent.
-To
Maxime
and
Storken
for being so friendly with me and trying to help with the POV-Shadows even tho they are not on in the track. Thank u guys.
-To
Checkerz
for giving me his feedback of the track. Thanks man.
-
Special thanks
also to
all of those who I gave a beta test version and they didnt even try it
or gave me any kind of feedback or at least a "thanks"
TRACK STUFF
-Decals:
137
from his track: Private Farm SX
-Objects:
StepanProkop
and
Motolife
for the Transit model.
TM
and
Motoboss
.
Cross Mag
: Suzuki .jm's.
WellsMX524
2015 Japan Invitational for the tent .png
SMR
for the gates template
More objects I don't know who made them.
Sorry
.
Take in mind that this track is my first one so it took me like 3 months to finish it so I would be very greatfull if you write a comment below saying whatever
shit
you want.
I'm sure you will have some fun on this one!
Track link:
http://www.mediafire.com/download/6axh7 ... ALL.IN.rar