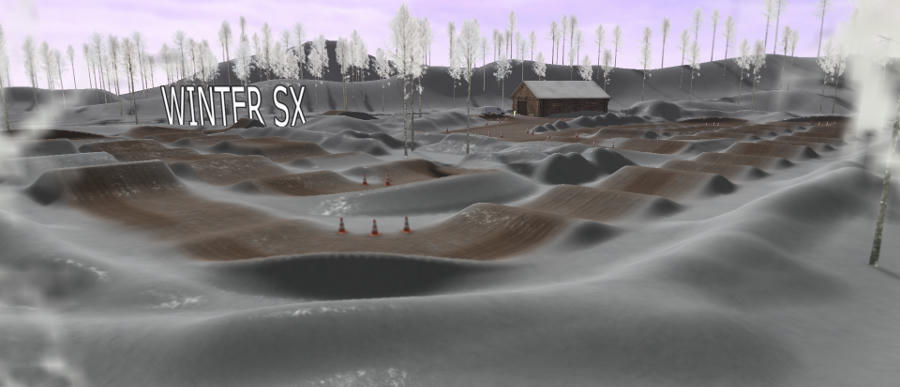 http://www.mediafire.com/file/7cjel3g2owlgyjc/WinterSX.zip
Layout is close to 2017 Arlington. Atleast what I was able to figure from the track render out there. Also I thought to make the whoops interesting by making them go first downhill and then come back up ending into a dragons back.
I made some frosty trees and some snow decals for the track. The skybox is from an earlier track of mine. Feel free to use them.
First lap cuts across the whoops section!
Thanks to:
Staydown for Startgate and barn from WFO-ming.
Barrington314 for traction from Corona Suzuki Honda Supercross Test tracks and for explaining his techniques on making sx tracks to scale at the upcoming tracks topic.
Jay for decals from 2015 Australian Supercross Round 1 Rooty Hill, NSW.
YFmx for the van.
And thanks to who made the cones. I couldn't track the maker down. Let me know if you know!