Forum rules
If your topic doesn't contain a track link, this is the wrong place to post it.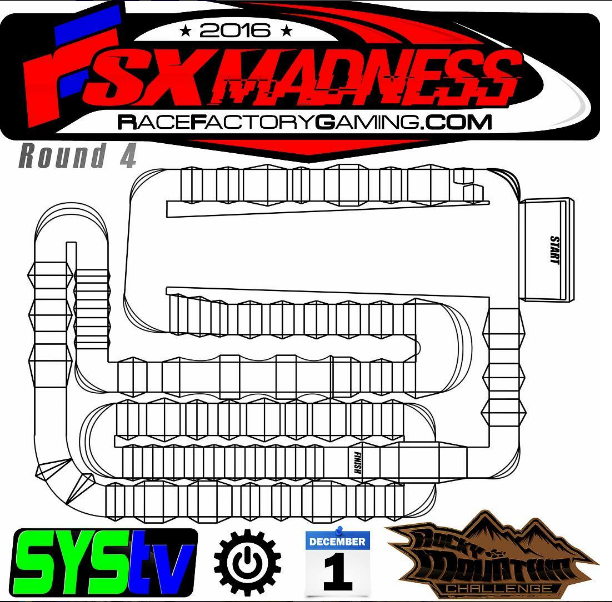 No password download:
http://www.mediafire.com/file/2cv1ewi3wcsjcvt/sxmadness2016_rd4_puebloZeeFinale.zip
PASSWORD IS: b0yc0ttRF
(those are zero's, not O's, and RF must be capitalized)
---
Posts: 36
Joined: Wed Mar 02, 2016 9:15 pm
Team: Privateer
Track is fairly low quality compared to the rest. Jumps and berms feel shaped weird, whoops are weird, rhythm sections are boring and don't flow well.
---
It's also my feeling that this track is not as good as the others. It's not from a lack of effort. I do know others said they felt it was really good. To would be helpful to hear what specifically made stuff feel "weird" though.

Pretty sure you and everyone will be hyped with Round 5 and thank you for taking the time to comment.
---
Posts: 3603
Joined: Mon Sep 10, 2012 12:15 am
Team: PoGo
Location: Indiana
This track, just like all of your tracks Chris, is WONDERFUL, until you try to go fast. I thought I broke my headset last night raging. I love the flow of this track (though I do wish you would've gone with something other than a sx triple after the finish), I love the jump shapes, the berms are fine I think, I would like to see the off camber berm be a bit bigger, but then you run the risk of allowing people to step on to the first table in the rhythm without even trying. My biggest problem is the whoops. I just cannot find a way to skim them without looking like I'm having a seizure, but I think that's mostly me. I'll give it a solid 7.51/10
---
There has a to be a best and a worst track for each series, this is deff the worst track of the series but it is still fine !! It is weird because of the way the jumps are shaped and the rythem sections just do not flow as well as the previous tracks ! but eh it's still a very good track !!
Phil Doyon #423
---
---