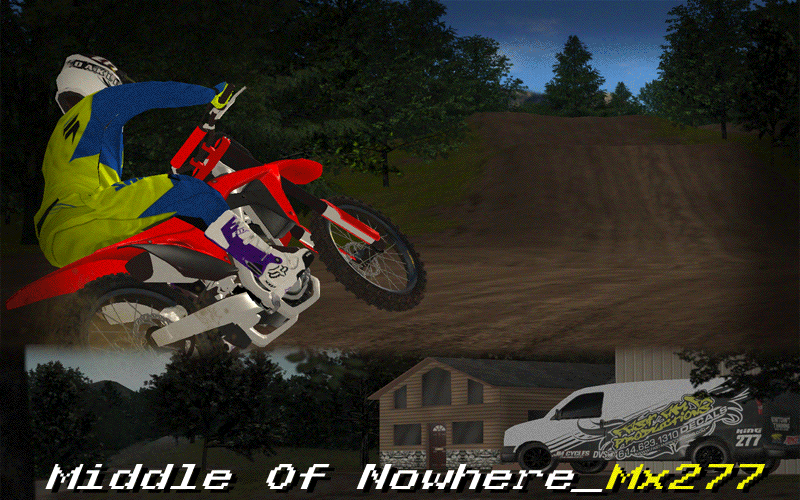 This is a compound I started about a year ago. Due to lack of time, this is as far as this one is going to go. Turned out to be pretty fun to run around on so I figured id release it.
Three tracks, AX, SX ,MX along with some trails just to make the transition to the different tracks a little more fun then cutting strait across the map.
There are no timing gates but starting gates 1-20 will start you on the MX track. 21-26 will put you at the AX track, 27-36 are the SX gates, and 37-40 will drop you at the barn in the middle of the map.
All feedback is welcome!
https://www.dropbox.com/s/goh5jl9z4zc3490/MiddleOfNowhere.rar?dl=0