2017 Australian Motul MX Nationals Virtual Series Round 3 - Conondale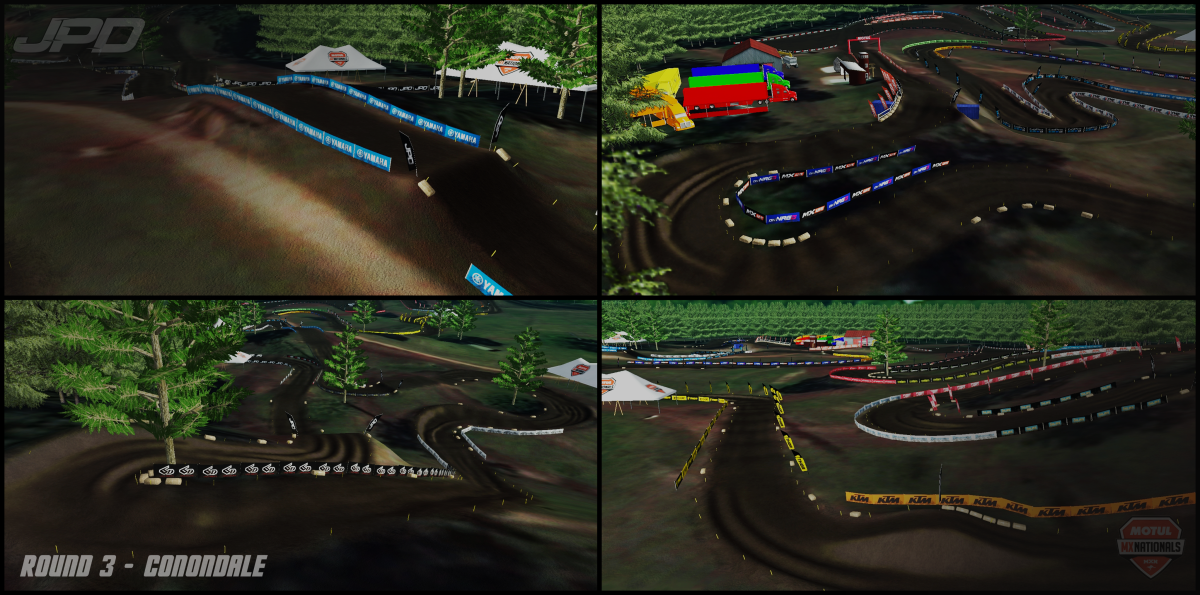 Qualifying
http://mxsemf.com/xraces.php?race=509
_____________________________________
Qualifying Server
mxsraces.mxsim.fr:19817 (Race Server)
mxsraces2.mxsim.fr:19818 (Qualifying Server)
_____________________________________
Download Link
https://drive.google.com/drive/folders/ ... EttSC1QaFE
_____________________________________
Info/Rules
ALL SKINS OF PRO RIDERS WILL BE COMING SOON
Numbers
For people who didn't get a number. You can choose one here for 2017:
https://docs.google.com/spreadsheets/d/ ... sp=sharing
Look to see what number is available between 100-999 and message me with your name and what number you have chosen.
You must have your name as followed - First Name Last Name | Team
For example - Jack Perry | JPD
Rules1.
No Unnecessary Punting e.g. 5th Wide into your opponent, Using him as "brakes". or not moving as a lapper. Please Try Keep it cleanish.
2.
When you see the Blue Flag. (bottom blue bar on screen) Prepare to move! At two seconds gap be as well out of the way as possible. Move to a slower line or simply pull off momentarily.
3.
No riding backwards on the track at any time, no excuses.
4.
No deliberate cutting of the track!
5.
No verbal or cyber abuse will be tolerated what so ever! (This includes bad mouthing other riders, hosts or track builders).
6.
Have Fun, that's all that matters.
Classes
250 Pro: 125t 250f 250t - Moto 1 - 30 Minutes + 1 Lap | Moto 2 - 20 Minutes + 1 Lap (Open Licence)
450 Pro : 250f 250t 450f - Moto 1 - 30 Minutes + 1 Lap | Moto 2 - 30 Minutes + 1 Lap (Open Licence)
Skins Thread
viewtopic.php?f=25&t=44584
More information to come, if you have any problems/questions please message me.
______________________________________________________________________________