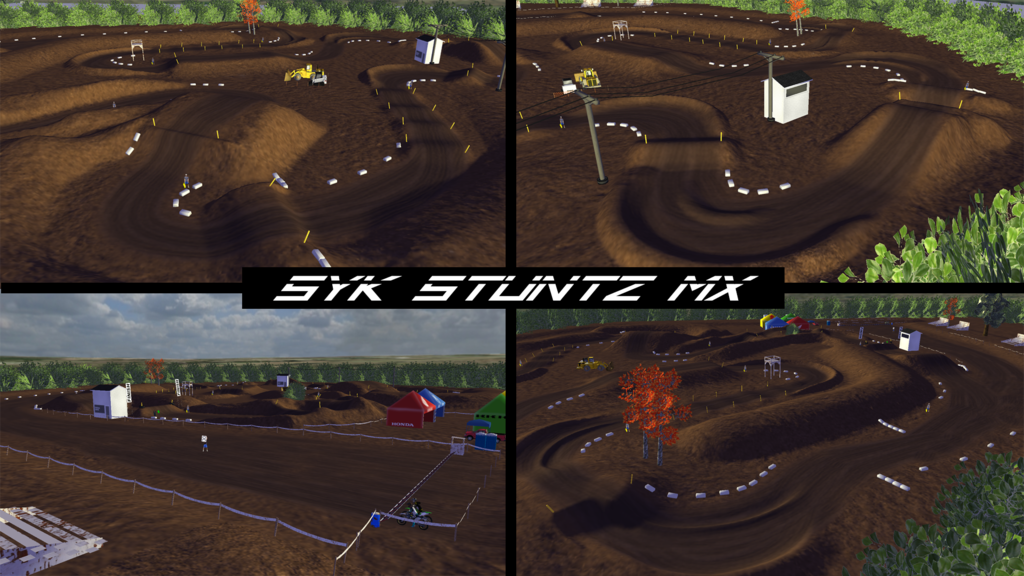 Welcome to Syk Stuntz Mx, the place where Larry Enticer the mad dog learned everything he knows!
This is my first track release so go easy


This track was based off a layout I drew while bored asf in class, and materialised with the help of Jack Perry teaching me some stoof

The average lap on this track is about 1 minute, so its sorta short for a mx track, but would probs be sick for like a 10 lap quick race.
This track was really all about learning the process of track making and trying to incorporate things like statues, billboards, flaggers, off track environment etc.
It's also relatively 1:1 scale so a 250 is adequate for a majority of the track
Please give me some feedback if you enjoyed or have any suggestions
Credit to:
Jack Perry (JPD) - for help with coding the track
DJ - Track Objects
Kyle Watts - Track Markers from 'Unearthing Mx'
Probs missed someone, IM SORRY