CDTW:

Monster

Mountain

Classic

- presented by TMFR
Download includes standard and erode ready prepped version. Copy the folders "cdmonstermountain" and "cdmonstermountainprepped" directly into your MX Simulator personal folder.
High Resolution
(243 MB)
Medium Resolution
(85 MB), 1/2 res of high version
Low Resolution
(38 MB), 1/2 res of medium version
Ultra Low Resolution
(34 MB), Low res version with bare minimum environment
Event Info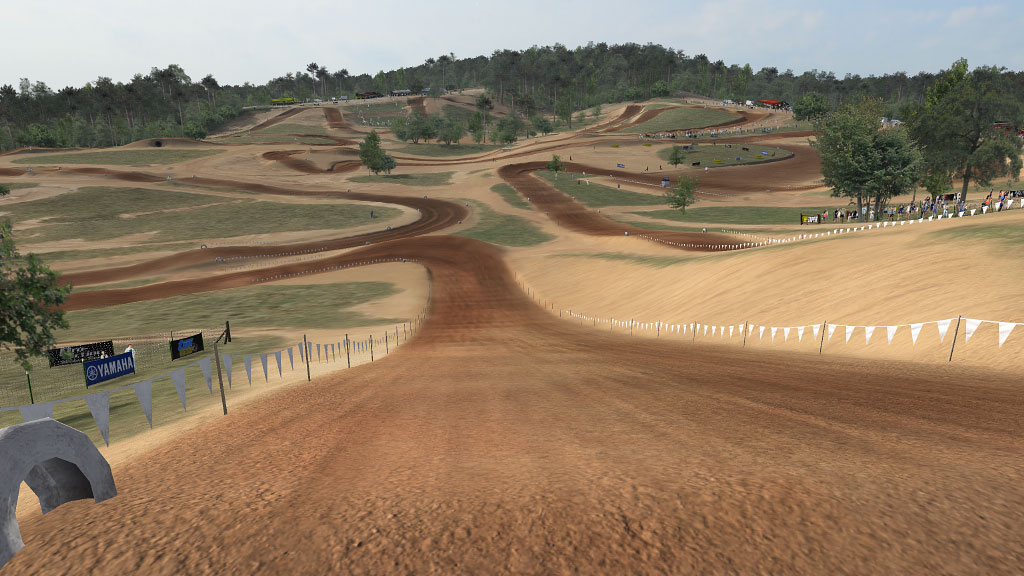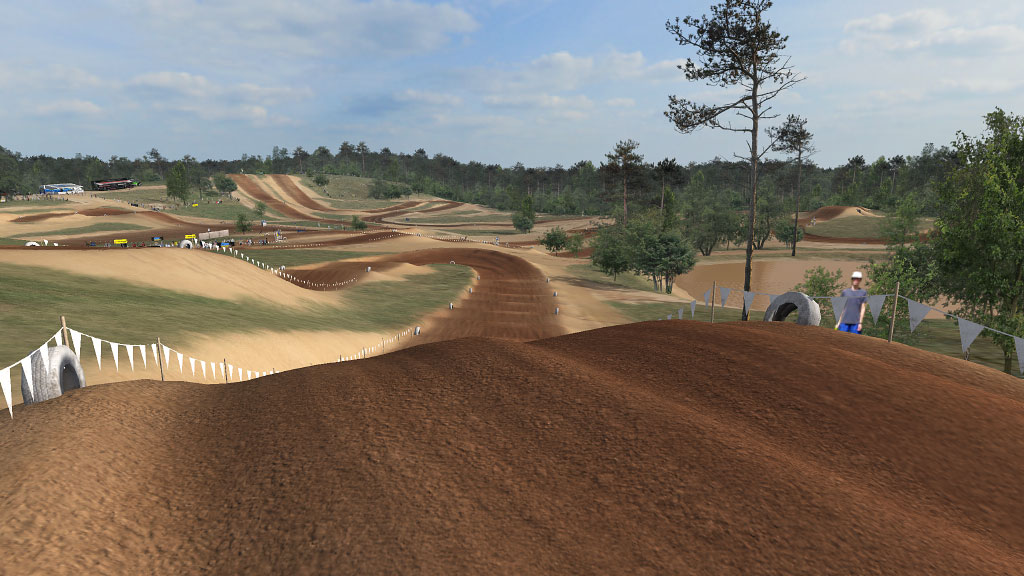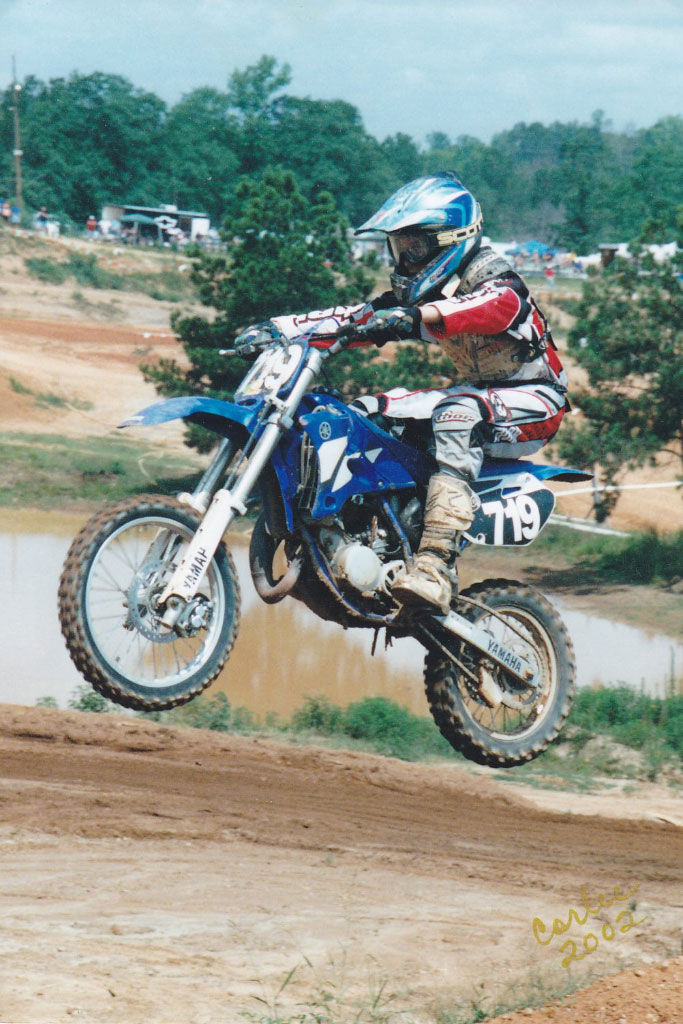 Yours truly on my YZ85 in 2002. Photo by Peggy Corlee.
Welcome to "the Superspeedway of Motocross!" When
Monster
Mountain
, built by Mark Barnett and Greg Cole, opened in 2000, it instantly gained a reputation as one of the most spectacular tracks in the Southeast. The big rolling hills and long straightaways were unlike anything else around. I grew up racing here, from 80s up to 450s, and considered it my favorite track. Over the years the track has seen some changes, but this version is based on what I consider to be the
classic
Monster
Mountain
layout from the early 2000s.
I hope you enjoy throwing down on this track. Somehow I think I managed to spend even more time on this than I did on Sweetwater in an effort to create an authentic, realistic, and fun interpretation of this amazing track. This is dedicated to the memory of Chase Borders #910, a long time familiar face at
Monster
Mountain
.
Huge shoutout to TM_Infidel at TMFR for supporting this track, and Wahlamt for hosting
the race this coming Thursday
.
Huge thanks to Zoa Cross and MotoChasin for the preview video.
And thank you to the following for their contributions:
TMFR - Semi Skin
MXfish - Start Gate
SMR 510RR - Semi Model
TwistMoto - Bike Stand
yFmx - Van, Endfence
JLV - Orange Fence, Water Ripples, Truck, Box Van, Crowd
Grass tileinfo from James Stewart Compound 2015 by Motoboss
Semi Skins and Crowd from 2016 SX Madness Series - Rd 5 - The Strip by checkerz
Big thanks to my beta testers for their patience and feedback along the way: jonracer594, dearnhardtfan7, 317, TM_Infidel, and Racers52
And finally, thanks to Gregg Brottman at
RAD MX
for hooking me up with
some early 2000s video footage
.
Hope to see you on Thursday. Have fun and please share your thoughts!