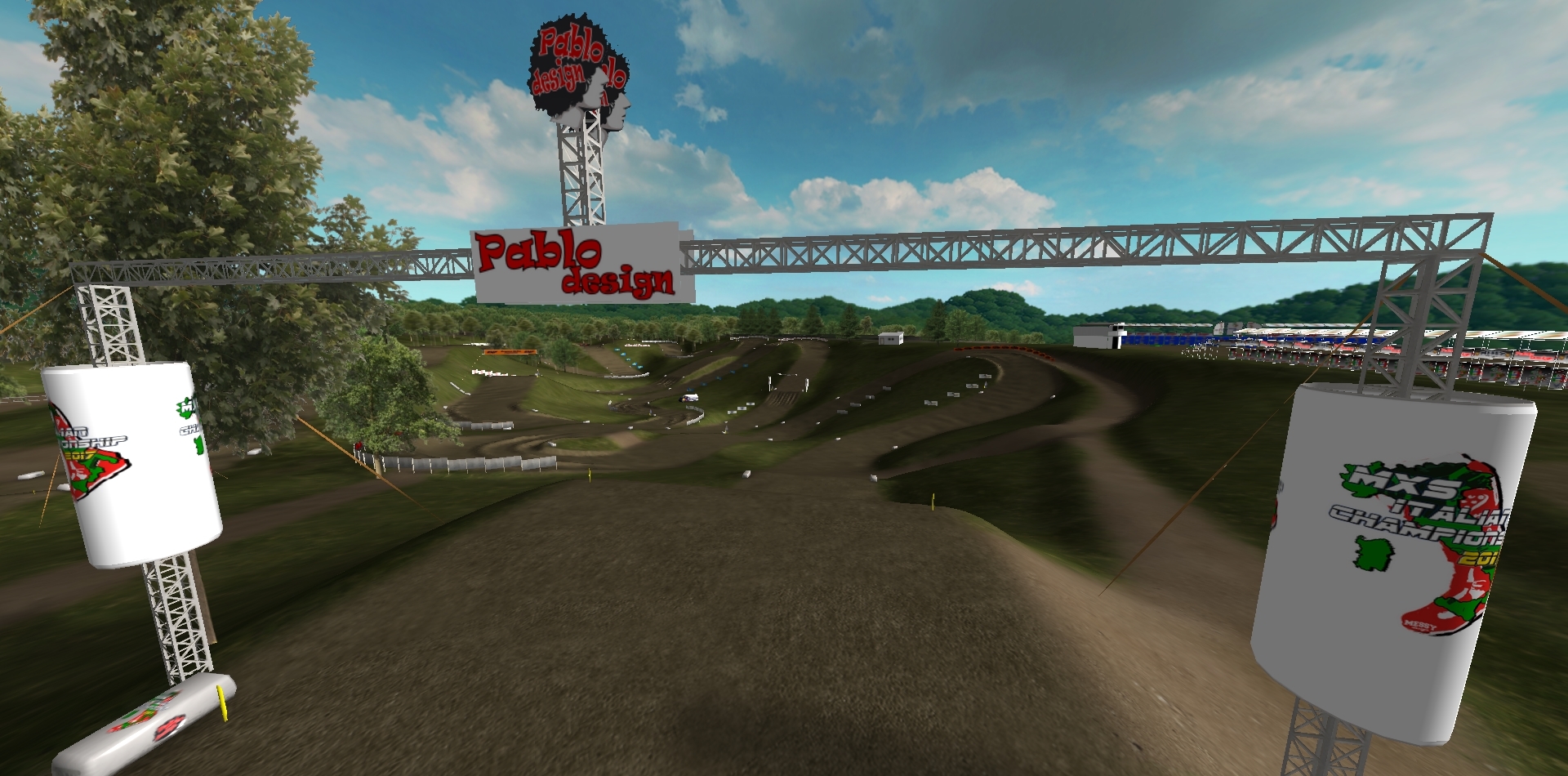 The track:
Giavera del Montello is a small town located in Veneto, in the north-east of Italy. The track, situated near the town, is a typical old-style track, so you can imagine it's full of down and uphills with not too long and steep jumps. The track is well linked, it's really technical and what is difficult here is to go really fast and keep your wheels on the ground. This track is quite old, in fact it began to host races since the early '70 including a Trofeo delle Nationi in 1975. The layout was not far different from what is now, it was a bit more coiled up. Unfortunately it was closed for 3 years, always for stupid reasons, in this case for acustic pollution and stuff, but it reopened in 2011 with some small changes in the layout.
Last year, we saw good battles in the Pro class for the 1st position gained by Jannik Muller, followed by Connor Lynds and Rush Chapman. In the Amateur mx2 class, Justin Wood succeeded to take the overall win, Matthias Havy 2nd and Kristoffer Wenerklang 3rd. On the other hand, in the mx1 class Christoffer Jonsson finished 1st, Luca cavallero 2nd and Ivan Dallari 3rd.

Download:
High resolution - 115 Mb
Medium resolution - 76 Mb
Medium resolution with no trees- 74 Mb
Low resolution - 58 Mb
Low resolution with no trees - 57 Mb
Credits:
- JLV
- TMFR
- EMF
- RKI/JDS Italia Racing Team
- Matteo Gusmerini
- Motoboss
- Staydown
- Rafagas
- Haggqvist
- Twistmoto
- Anyone who i forgot
Have fun!