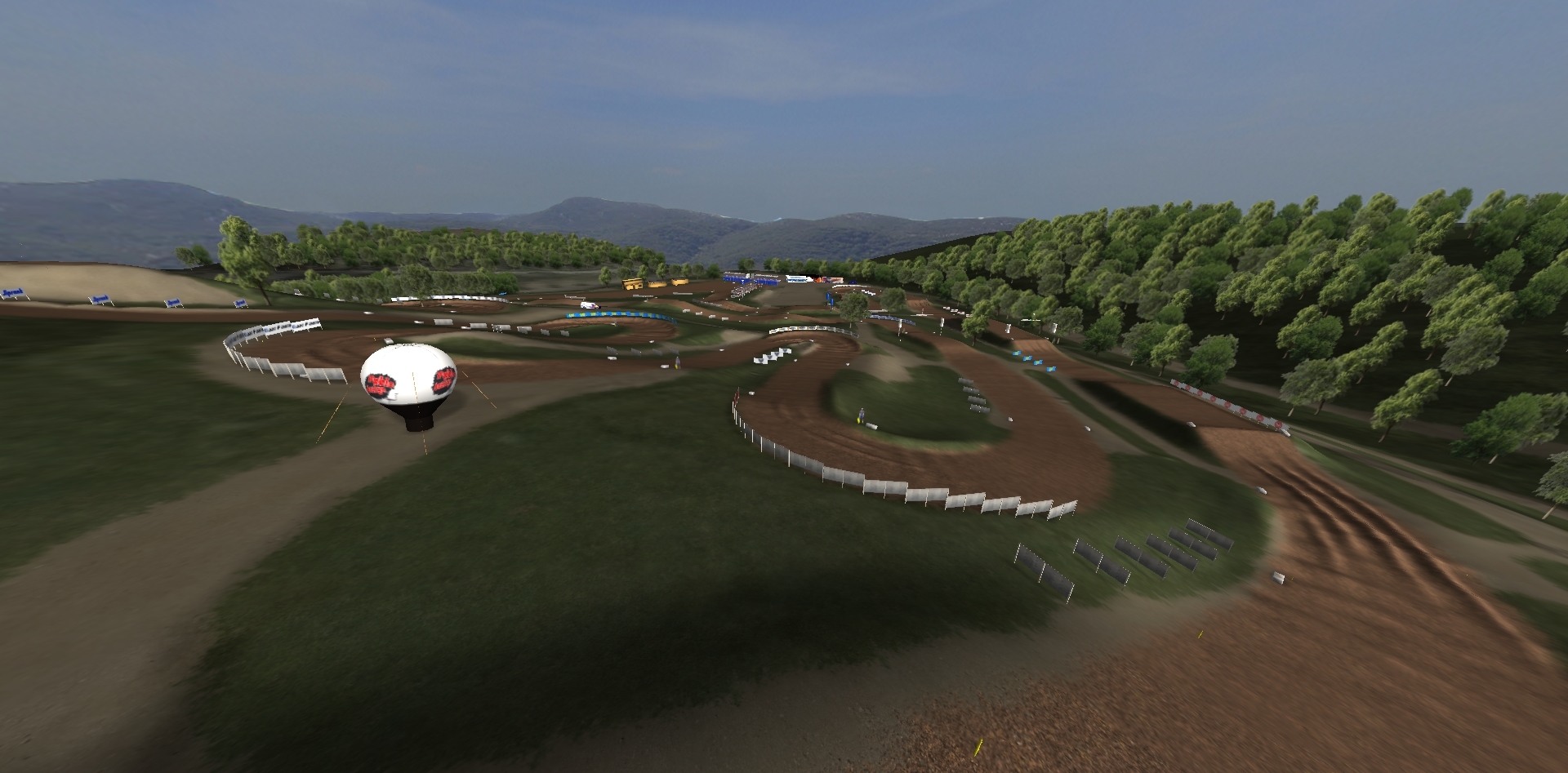 The track:
The track of Monte Coralli finds itself in a very famous and popular region of Italy known as Emilia Romagna, a place where the passion for dirtbikes is at it's highest level. The structure is built on a hill with a very spectacular "snake layout", almost an old style one: in fact there just a few jumps but so many uphills and downhills. No need to say that the track is very fun to ride on! It's good geography can also let people have a very clear visibility almost on the entire track while watching races. Some history: The Faenza Motoclub was born in the early 1970s and since then it has hosted every kind of races we can think about with every different kind of bikes such as regionals, nationals, internationals and world championships in 1979, 1982, 1985, 1989, 1993, 2006, 2007 and 2012. This last year saw a victorious Antonio Cairoli who won his 6th world championship title!
Download:
High resolution - 123 Mb
Medium resolution - 76 Mb
Medium resolution with no trees- 75 Mb
Low resolution - 57 Mb
Low resolution with no trees - 56 Mb
Credits:
- JLV
- TMFR
- EMF
- RKI/JDS Italia Racing Team
- Matteo Gusmerini
- Motoboss
- Staydown
- Rafagas
- Haggqvist
- Twistmoto
- JGMX
- Anyone who i forgot
Have fun!