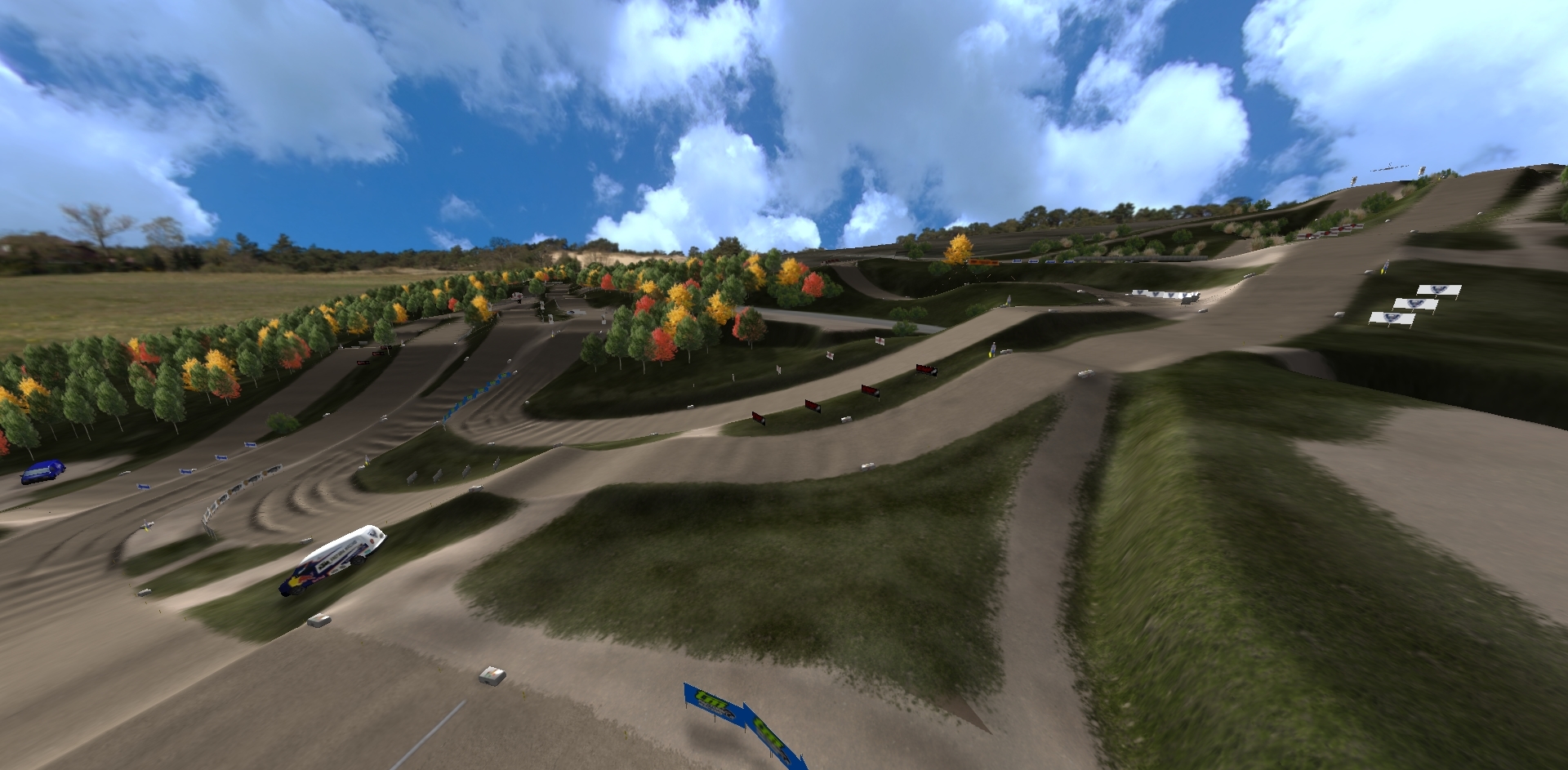 The track:
After the Moto Club was created in 1945, the actual "B.Tittoni" track of Cingoli was built in 1956. I say actual just because before 1956, Cingoli used to be in another field "Circuito Melletti", then it was moved to the actual field. However...this track...it's just a spectacular one: really dry-hard pack soil, slippery with gravel, little rocks...a typical centre-italian track. Jumps are easy, up-downhills are difficult but the whole track itself is absolutely fun! Since 1952 Cingoli provides a great history and hosted tons of races: fun races, regionals, coppa mille dollari, nationals and a lot of gp's with sidecar (last one if i am not wrong was in 2008, sidecarcross 1000 cc) and quad too. Not to discriminate strangers

but most of the winners have been italian such as: Alessio Chiodi, Andrea Bartolini, Alessandro Puzar, Michele Rinaldi and so on...
Track is 1820 m long and is always open throughout the year for trainings. So what are you waiting for? Load your bike on the trailer and go to Cingoli!
In 2015, in the pro class, Valtteri Tiainen took the 1st position of the podium followed by Jannik Muller and Kellen Brauer. On the other side, in the amateur class, the frontman of the RKI Ivan Dallari won the overall GP, Maxime Vanderbeek 2nd and David Debealieu 3rd.
In 2016, Jannik Muller took the overall victory followed by Friedrichs and Saulys. In the amateur mx2 class Lee Bradley managed to win the gp, Lewis Lynds 2nd and Matthias Havy 3rd. In the amateur mx1 class instead, the fastest man on track Luca Cavallero, after a fantastic come back finished 1st followed by Thomas Jaz and Christoffer Jonsson.
Download:
High resolution - 149 Mb
Medium resolution - 94 Mb
Medium resolution with no trees- 91 Mb
Low resolution - 71 Mb
Low resolution with no trees - 70 Mb
Credits:
- JLV
- TMFR
- EMF
- RKI/JDS Italia Racing Team
- Matteo Gusmerini
- Motoboss
- Kyle Watts
- Staydown
- Rafagas
- Haggqvist
- Twistmoto
- JGMX
- Anyone who i forgot
Have fun!