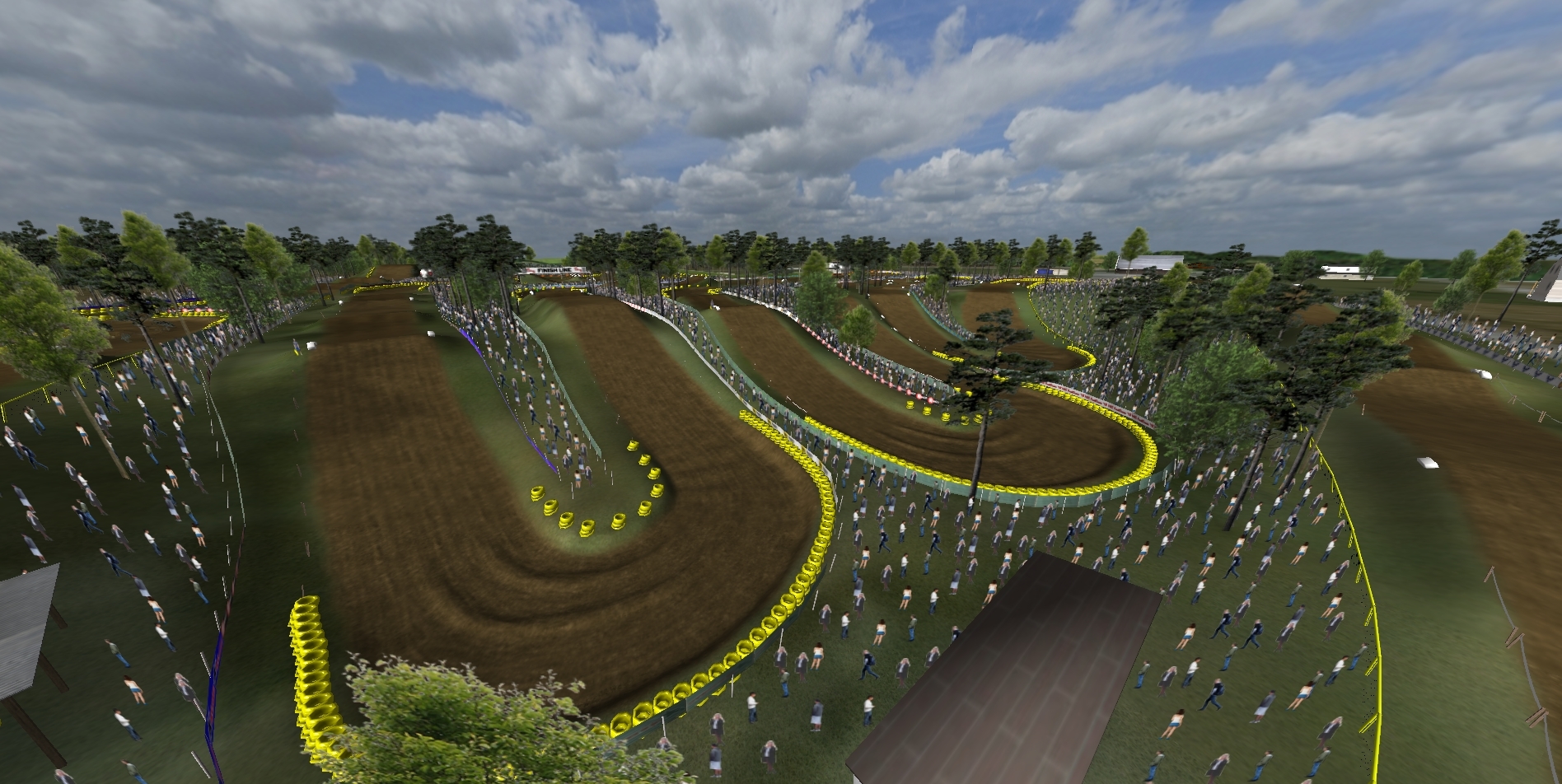 The track:
Not many of you guys, we suppose, know about the Fastcross race held in Arsago Seprio (Italy) in the '80s and '90s but this was an unique event at that time in which took part the fastest riders all over the world including USA as well. In fact, Jeremy McGrath, Mike Larocco and Larry Ward were usual guests there and came every year. Those years saw great battles between great riders (just to mention other names: Everts, Puzar, Chiodi, Stanton and Parker) from 1984 till the year 2000, after that year the event was sadly stopped.
The track was an hybrid between mx and sx, is was located near the Malpensa Airport, next to Arsago Seprio and was built on a natural hill. Of course it required different rider's skills because there were whoops also and American riders could be of course advantaged. The mx/sx layout was designed to attract them and surely the sx schools helped a lot: there were spectacular tabletops, doubles and triples, even kind of rhythm sections. There's no need to say that only 2 strokes were used as it was an old event and 4 strokes were still not that developed, we will use 2 strokes as well in the mxs event.
The track layout designed for mxs deals with the year 2000 so the last ever Fastcross event organised, trying to drag you guys back into an old atmosphere and to reproduce almost everything in its particular.


The track is meant for erode use

but it won't be completely flat: we put starter ruts and bumps, very low ones if compared to my track style without erode, in order to help erode work better and not to see one lined races.

Download:
High resolution - 164 Mb
Medium resolution - 87 Mb
Medium resolution with no trees- 84 Mb
Low resolution - 62 Mb
Low resolution with no trees - 60 Mb
Superlow resolution - 49 Mb
Credits:
- JLV
- TMFR
- EMF
- RKI/JDS Italia Racing Team
- Checkerz
- Motoboss
- Kyle Watts
- Staydown
- Rafagas
- Haggqvist
- Twistmoto
- Maxime Tison
- Tristan Botteram
- JGMX
- Anyone who i forgot
Have fun!