Finally! I got this track done! I hope I didn't keep anyone too long I just have been so busy.
Mount whitney Mx is a fast but pretty technical track. There is a smooth version and a semi rough version. The rough version is a mix between a full premade rough and a erode version. I wanted to make a track playable in single player but also good for erode and multiplayer. The ruts erode IMO pretty well. The track is pretty tight but I think the lines are pretty balanced anyway ENJOY!!! Also if there is a need for a no grass version let me know.
Thanks to-
Rf nationals for the trees
ColtonD for the rut decals
Racers52 for the decals
Rough Link
-
http://www.mediafire.com/file/i8n9b95ko ... y.rar/file
Smooth Link
-
http://www.mediafire.com/file/c6asknm68 ... s.rar/file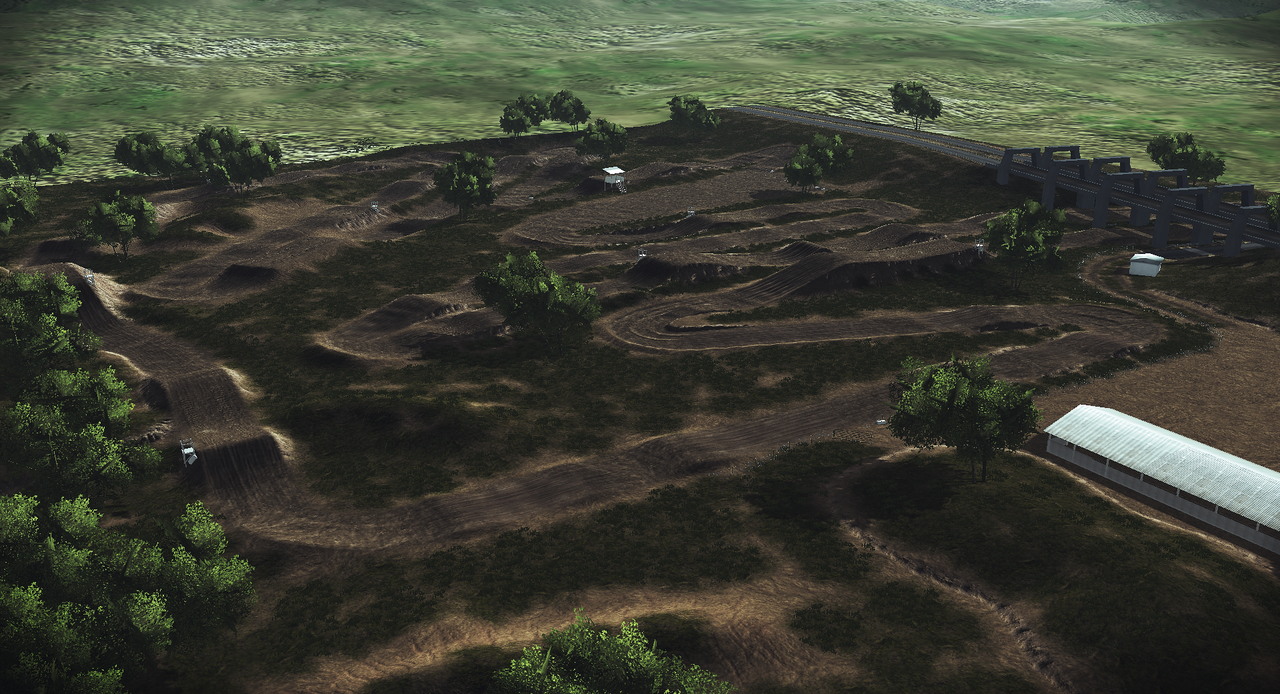 Tell me what you think also! I love taking criticism even if its the insane nit picky stuff.