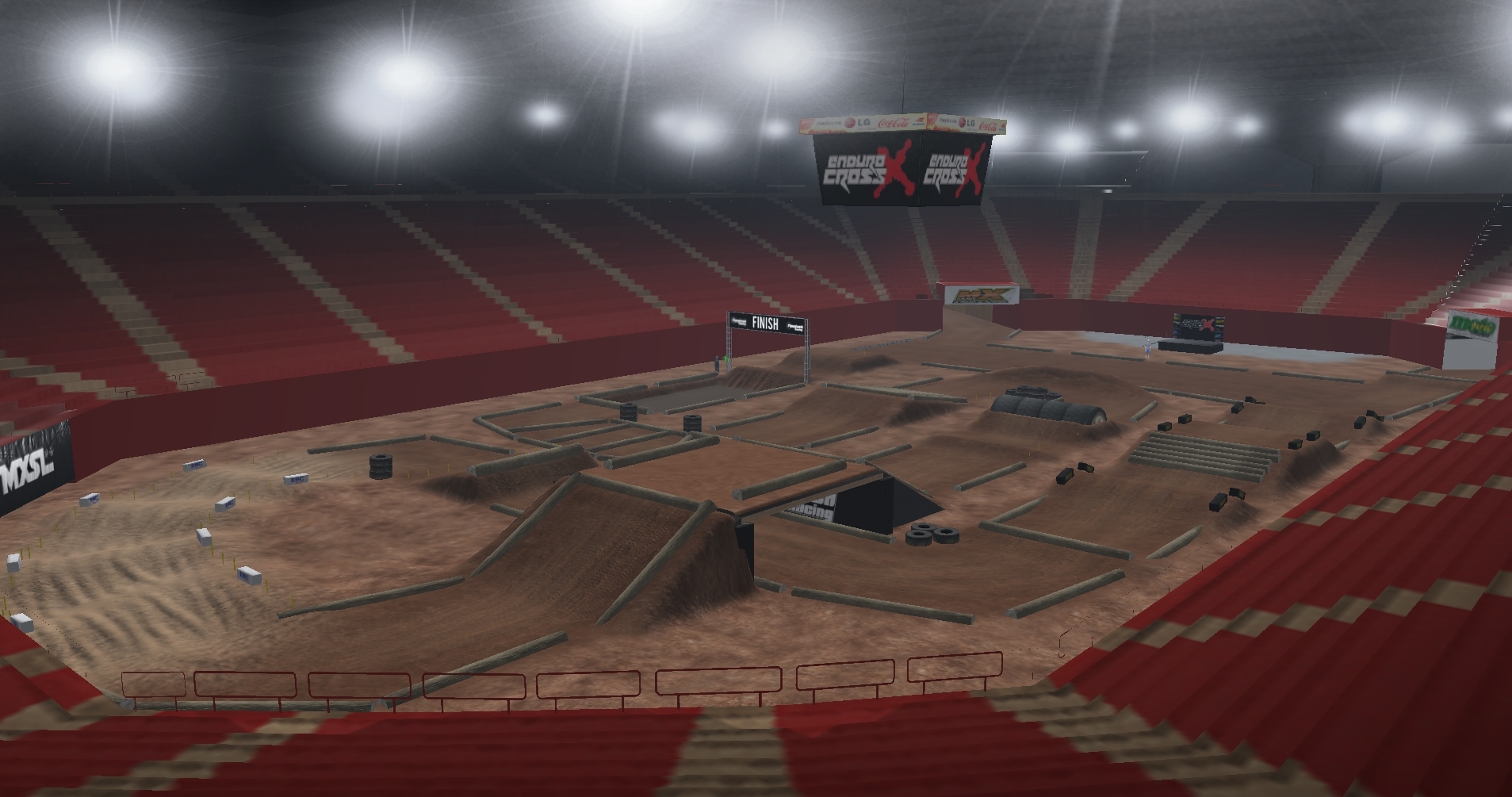 Just when you thought you escaped my subpar endurocross tracks, I decided to bless you with rage as the MX season comes to the end. Completely custom endurocross track that has traditional styled sections and some unique sections thrown in there. If you want to use the track for any races or objects, just make sure you give credit where credit is due. This was a random solo project, so I apologize for any mistakes and the not-so-good preview picture. Feel free to share your comments or critiques!
Credits
Jay for decals
DJ, Haggqvist, SMR, Stevo, and Jay for track objects
Everyone involved in making the 2013 Bercy track
Try to have fun!
http://www.mediafire.com/file/ckdkyqaujwabrtx/2018+Endurocross+Open_For+Fun.zip