Forum rules
If your topic doesn't contain a track link, this is the wrong place to post it.
Posts: 107
Joined: Wed Nov 28, 2018 5:51 am
Team: RaceFactoryGaming
Contact: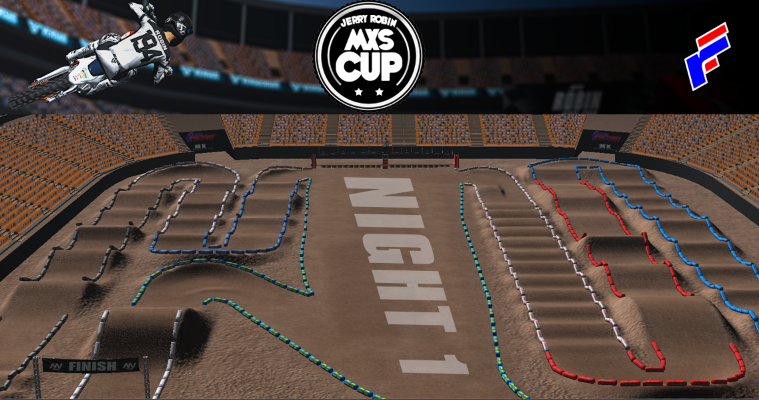 https://drive.google.com/file/d/1xxXb1XAGdAc6Q4p_fkpo1Dcj8EHuwRQY/view?usp=sharing
Password will be released at 5:30pm PST on Dec. 5, 2018.

Event details:
https://forum.mxsimulator.com/viewtopic.php?f=6&t=50840

Sign-ups:

racefactorygaming.com (must donate prior to signing up)
*Please do not use PM system on MXS Forums for support. Use the @RaceFactoryGaming bot on discord for support!
Visit the Official rF Gaming Discord
---
PASSWORD:
jRob4prez?
Qualifying Servers:
OPEN PRO
official.mxslobby.com:19801
official.mxslobby.com:19802
Lites Non Pro
official.mxslobby.com:19803
official.mxslobby.com:19804
BE IN THE RACE SERVER at 6:30pm PST (Qualifying ends at 6:20pm PST)
SYS will be streaming the event tonight with race coverage.
twitch.tv/ayetom will be streaming his racing tonight donating all proceeds to Jerry!
twitch.tv/motoagogo will be streaming his racing tonight and donating all proceeds to Jerry!
---
Enjoy Content? DONATE!
---

---
Crushed Dissenter
Posts: 56
Joined: Wed Aug 16, 2017 3:48 pm
Team: MartinGfx
Location: England
---
---
Who is online
Users browsing this forum: JuanVasquez12 and 10 guests