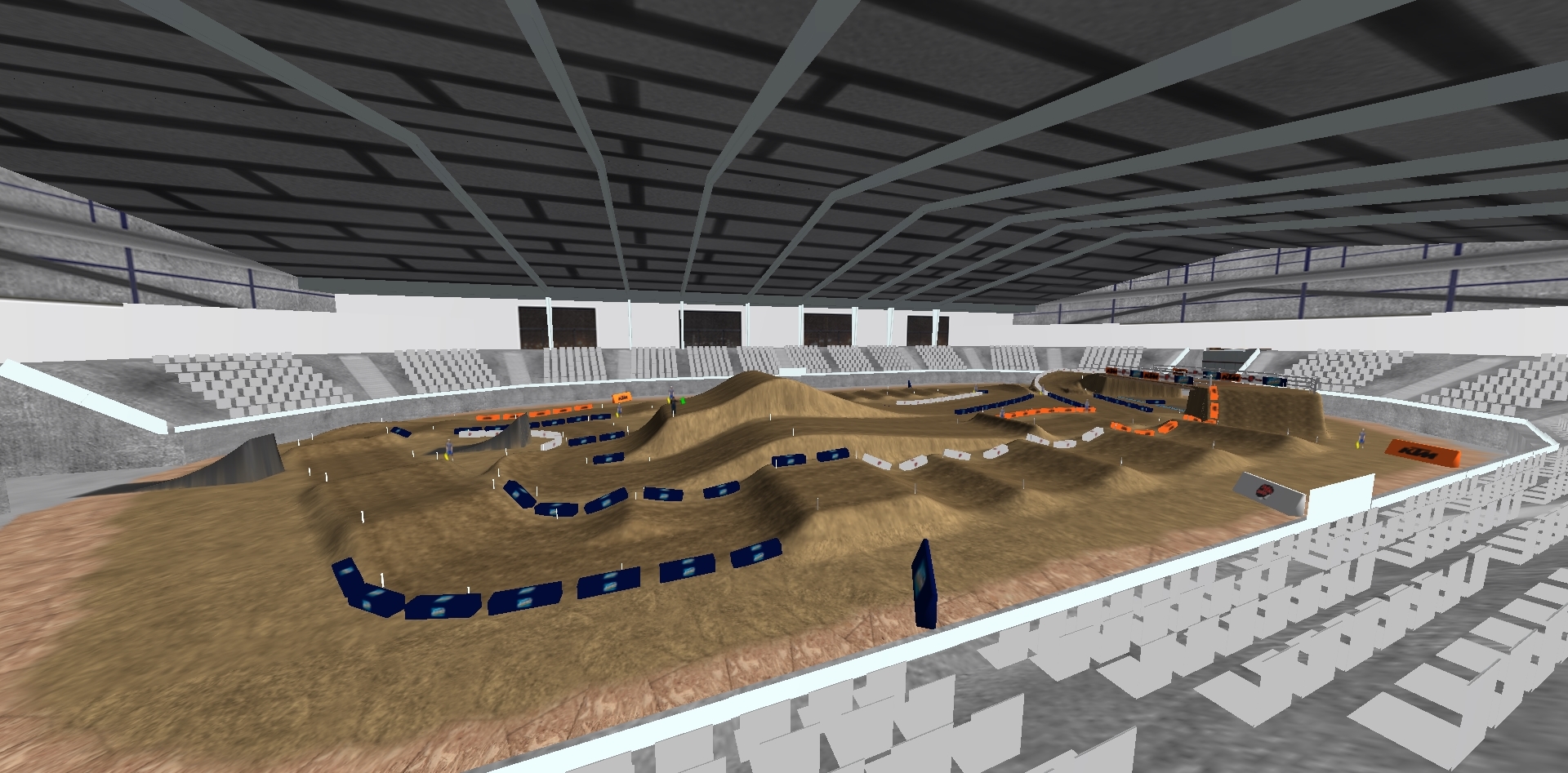 The track:
This is the full replica track of the 2018 Torino Supercross race held in Italy last year in Torino on 15th December. it's also my first sx track ever made.
Track was quite similar to an arenacross track rather than a supercross track as the stadium was very little but overall they did a good job.
Moreover, freestyle ramps (the first one 24 meters and the second one 36 meters) can be found as there have been a huge fmx contest during the night with riders like Axell Hodges, Jarryd McNeil and Edgar Torronteras.
At the end of the night, Justin Brayton was crowned "King Of Torino" followed by Coole Seely and the french rider Jimmy Clochet.
Download:
http://www.mediafire.com/file/7mgke1h7e ... s.rar/file
Credits:
- JLV
- Twistmoto
- Checkerz
- Tristan Botteram
- Haggqvist
- Rafagas