Posts: 2565
Joined: Sat Feb 12, 2011 4:12 pm
Team: FlowTech
Location: New England USA
Contact:
I dont know if that is the kawi place, but it looks fun as hell!

---
Posts: 332
Joined: Wed Dec 07, 2011 4:02 am
Team: TM Factory-Racing
Location: California
Contact:
Ih8Hondas wrote:

Tony el Tigre wrote:The Ranch

(Anza, CA)

Isn't that where they shoot the Kawasaki commercials?
I don't think it is, but it does look familiar (just noticed that)
mxrewind665 wrote: but it looks fun as hell!
Yes it is haha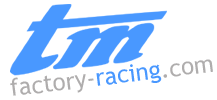 ---
---
Who is online
Users browsing this forum: Quinten and 6 guests