Now none of you probably know me and if you do I'm probably recognised as the kid that can't stay on track.
Anyways, I'd love for you guys to help me out and vote for me on the MXStore Sponsorship Competition.
Sorry people who aren't Australian can't enter but everyone can vote

.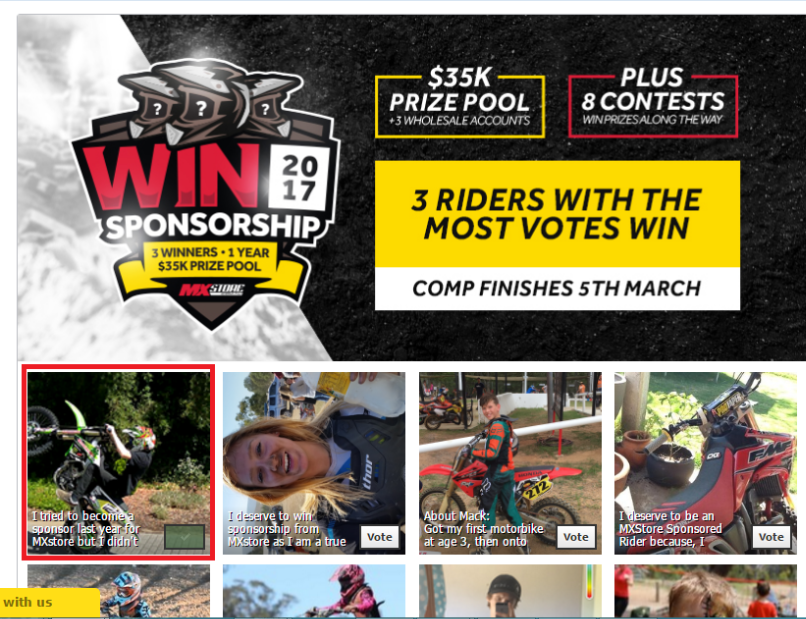 My profile is the one with the red box highlighting it, click the link below to vote guys.
http://www.mxstore.com.au/sponsorship/vote/#view=gallery&for=xVZb6RTAvzw
If you vote for me god bless you and I fucking appreciate it guys.