Hey guys, I thought I may let you know about the unsafe way to present 3d models on sketchfab.
The guys listed below managed to rip T-Rider's Suzuki and Yamaha Models and my KTM Model off sketchfab, they're obviously lying right into our faces (as you can see in the screenshots below). These guys show no remorse, no guilt and absolutely no sign of excuse, that's why I'm posting this, to warn you guys before you're getting fooled just like me. I'm sorry to everyone who bought my template, but unfortunatly there are always a few people who fck things up for everyone else, some people who don't respect the hard work and the hundreds of hours we put into our models and templates. Thanks to the 3 awesome guys below, you're awesome!
Jordan Edgington
aka Dad aka Dumbbelly29
http://forum.mxsimulator.com/memberlist.php?mode=viewprofile&u=9577
Nathan Kennett
aka T-Kay aka Kenny154
http://forum.mxsimulator.com/memberlist.php?mode=viewprofile&u=16255
Brad Smith
aka Cpt.Strobe aka Brad_Smith
http://forum.mxsimulator.com/memberlist.php?mode=viewprofile&u=17636
It all started with T-Rider uploading his Suzuki and Yamaha to SketchFab, they somehow managed to download both these models. I can't say too much about it, because I wasn't involved back then, but there should be enough screenshots below.
However, this is a shortened story about Jordan actually buying my KTM PSD:
- August 9th Jordan Edgington messaged me to purchase my KTM Model, but wanted me to put on some extra parts I'd make for him. Actually seemed like a nice guy.
- August 17th I was done with it and I even offered to send him the Package of PSD etc. before I had my money, because I actually trusted that guy. Jordan still wanted me to upload it to SketchFab first, to be able to look closer, that's what I did.
- He then bought my PSD, JMs and PNGs together with a OBJ of special parts only (no Bike).
- September 14th My good friend Brandon Roland told me that someone posted my KTM 3D Model OBJ in Discort, but removed it within a few hours. Brandon managed to download it to show it to me. It was my KTM Model, which no one beside me ever had the 3D files for until then. Apparently it was possible to rip "protected" 3D models off of SketchFab using a certain program(won't post it's name)
-I then messaged Jordan and asked him about it (screenshots of the full conversation after uploading my model to SketchFab below)
Our Conversation about the purchase/After I send him the screenshots:
Evidence:
Someone gave T-Rider Full Admin rights in their Discort and he was able to see their secret Admins Chat.
T-Rider's (Josh Mehrtens) Suzuki&Yamaha: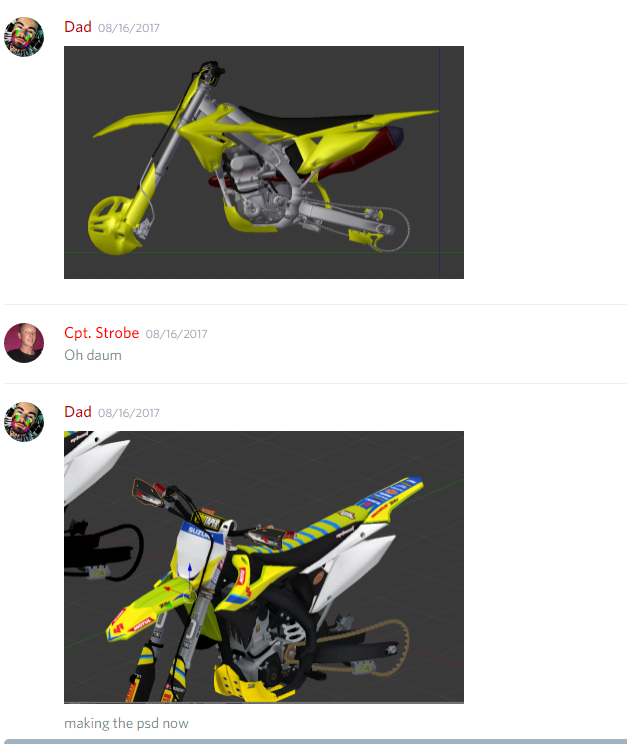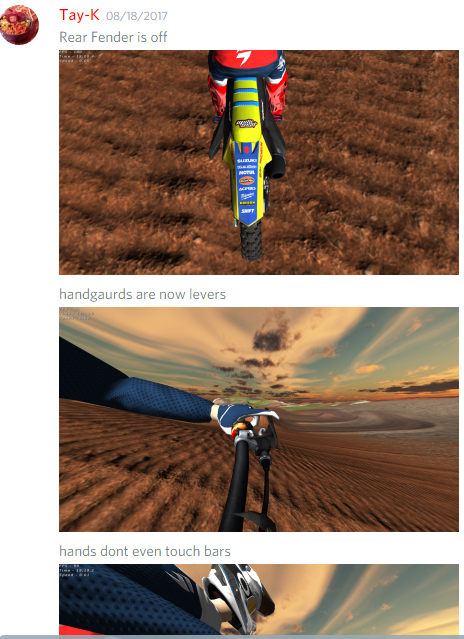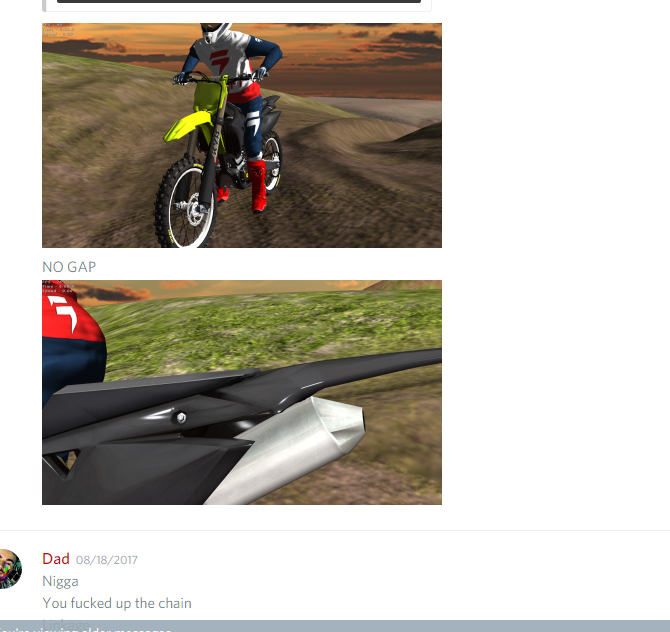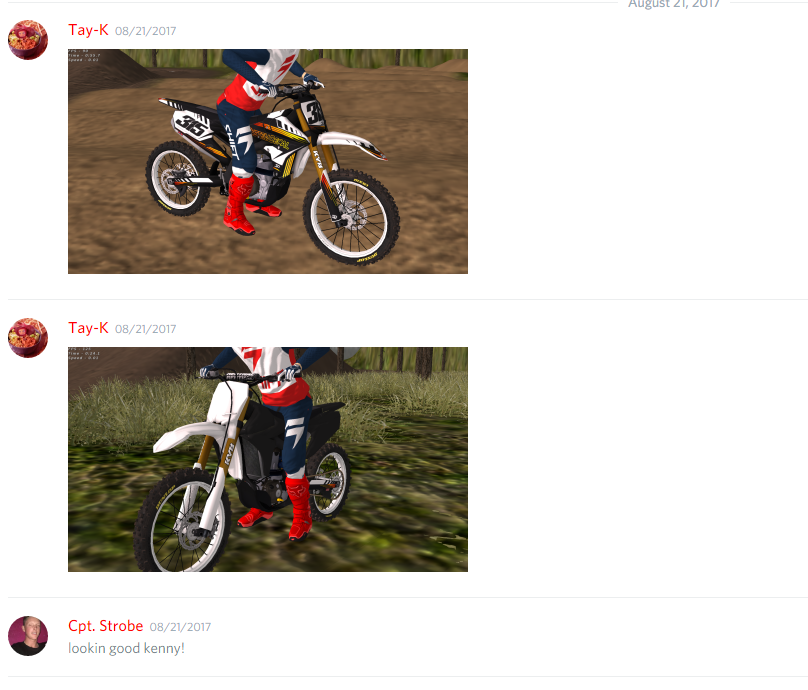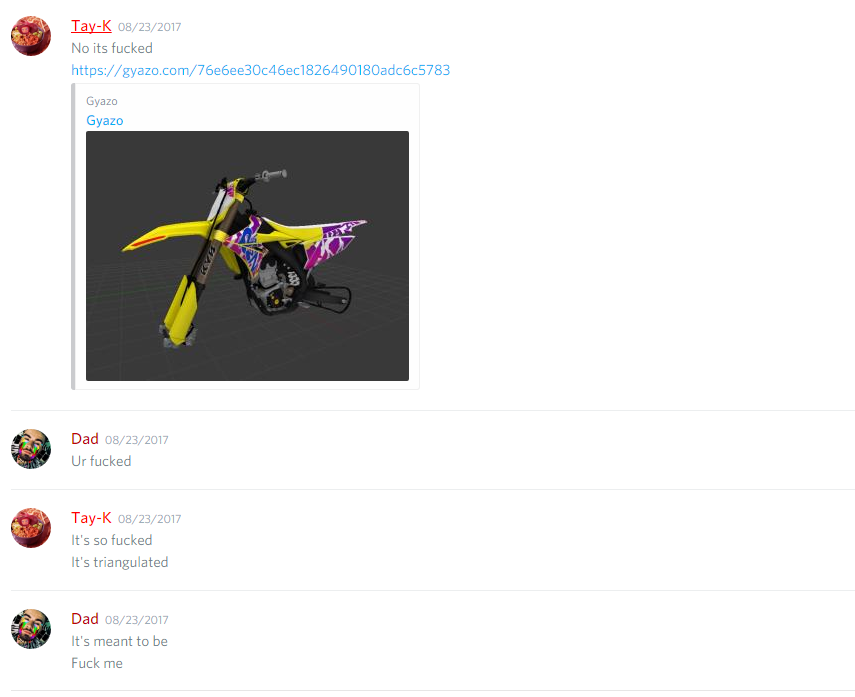 My KTM: