Couldn't find a thread for Rocket League, I know a lot of you play it, myself included, so here's a thread to talk about your car(s)/insane shots/update discussions/etc... I'll get it started by posting one of my better shots and some of my cars.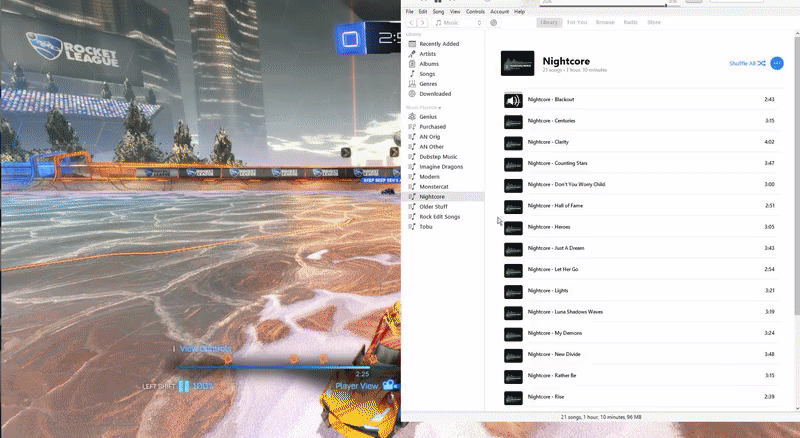 click for better fps
Started an Octane collection...
If you're in the diamond area rank-wise, feel free to add me on
steam