Team Fusion Graphix Racing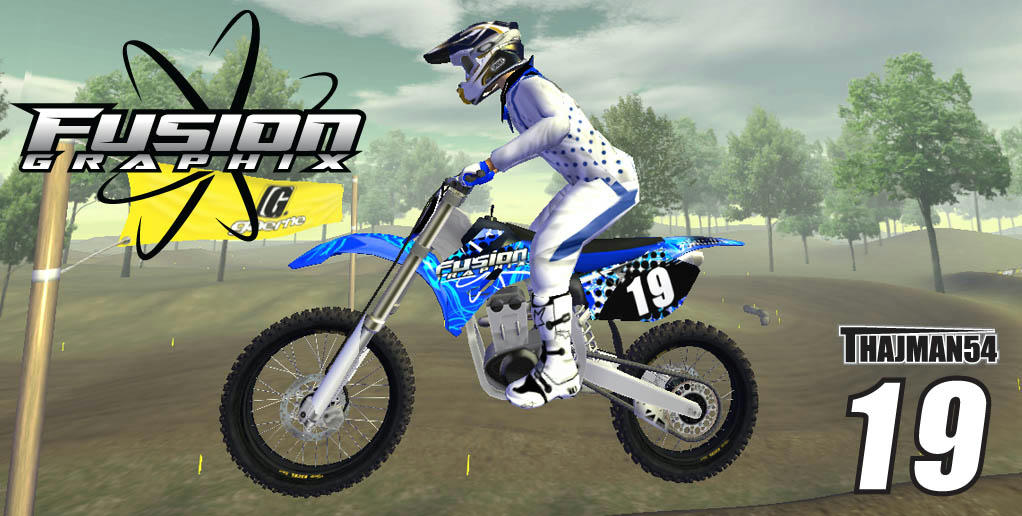 I am starting up a new team for MXS. I have taken the time already to skin our first bike and gear. I would like to find 3 other riders besides myself who want to practice and race hard...and clean. This team is to be taken seriously and I want all rider involved to practice and be loyal.
If you would like to be apart of the team please let me know and I would like to spend some time riding with you just to get to know you and to see how fast you are.
Please post or pm me your UID, Name, What class you think you are (A, B, C).
Riders
-Thajman54 (Team Owner , Skinner and Rider)
-Open
-Open
-Open
The picture above shows what our first bike will look like.
The pictures below show our first gear set.